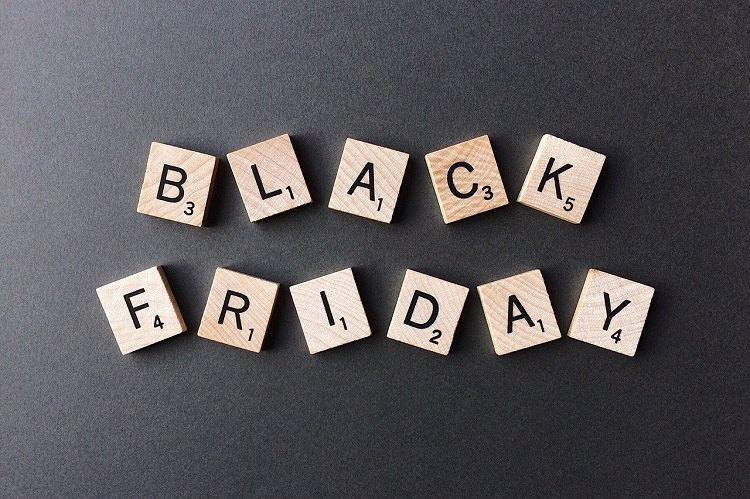 Black Friday is coming and there are a ton of gift card deals in the pipeline as a result.
Even more so than last year, many deals will be running during Thanksgiving week rather than being launched on Black Friday itself. To make it easier to keep track of what's going on sale and when, here's a master list of all the upcoming Black Friday gift card deals.
They're initially in date order based on when the deals go live, then in alphabetical order by store rather than gift card brand seeing as many stores will have multiple deals going on. I'll be updating this post once or twice a day as new deals get announced and will be making it sticky on the home page (provided that functionality works as I'm hoping!) so that it's right there when you visit the site.
Black Friday 2020 Gift Card Deals
Deals Already Live
All Restaurants
Complete List Of Restaurant Gift Card/Promo Card Deals
Barnes & Noble
Buy $100 Gift Card & Get $10 Gift Card Free
Bass Pro Shops & Cabela's
Save 10% On Gift Cards (Max $500 Per Card, Limit 5 Cards Per Store)
BI-LO/Winn-Dixie/Harveys/Fresco y Mas
Earn 6x Points On 3rd Party Gift Cards (Ends 12/8/20)
Brookshire Brothers
Buy $100 Select Gift Cards & Save $25 (Sephora, Draft Kings, Victoria's Secret, Cracker Barrel & Fanatics)
Giant/Martin's
Earn 5x Points On All Third Party Gift Cards (Nov 6-26)
Giant Eagle
Earn 2x Fuelperks+ For Every $50 Spent On All Gift Cards (Third Party, Visa & Mastercard, Ends 11/30/20)
Kroger
Kroger: Earn 4x Fuel Points On 3rd Party Gift Cards & Fixed-Value Visa & Mastercard Gift Cards
Meijer
Meijer: Earn $5 Reward For Every $50 Spent On Gift Cards (Limit 10, Expires 12/12/20)
Redner's Markets
Buy $100+ Select Gift Cards & Earn 75,000 Points (eBay, Home Depot, Nike, Happy & More)
Simon Mall
Buy Select Gift Cards & Get Visa Gift Cards Free (Happy, Lowe's, Bath & Body Works & American Eagle)
Simon Mall is offering the following gift card deals:
Buy $100 Happy gift cards & get $15 Visa Simon gift cards free
Buy $50 gift cards for the following brands & get $10 Visa Simon gift cards free:

Lowe's
Bath & Body Works
American Eagle
Stater Bros
Buy $50 Select Gift Cards + $10 Groceries & Get $10 Off (Ulta Beauty, Nike, Barnes & Noble & More)
Stop & Shop
Stop & Shop: Buy $150 3rd Party Gift Cards & Get $25 Off Next Purchase (Nov 6-26)
Tops
Buy $50 Groceries & Get $10 Off $50 Select Gift Cards (Best Buy, GameStop & More)
Weis Markets
Earn 4x Reward Points On $100+ Of All 3rd Party Gift Cards (Ends 12/30/20)
Friday November 20
BJ's Wholesale Club
See this post for more details
$25 DoorDash gift cards for $19.99
$25 Ulta Beauty gift cards for $21.99
2x $50 Jiffy Lube gift card multipacks for $64.99
$25 FandangoNOW gift cards for $19.99
2x $50 Fanatics gift card multipacks for $69.99
3x $20 Bertucci's gift card multipacks for $47.99
2x $25 Spa & Wellness gift card multipacks for $32.49
$500 Disney gift cards for $469.99
3x $50 Disney gift card multipacks for $140.99
$100 Disney gift cards for $93.99
$50 Disney gift cards for $46.99
$25 Disney gift cards for $23.49
2x $25 Build-A-Bear Workshop gift card multipacks for $34.99
AMC Theatres – 2x Black movie tickets + $10 concession cash for $29.99
AMC Theatres – 2x Black movie tickets for $19.49
Regal Cinemas – 2x movie tickets + $10 gift card for $28.49
Regal Cinemas – 2x movie tickets for $18.99
3x $10 Krispy Kreme gift card multipacks for $20.99
2x $25 Smokey Bones gift cards for $34.99
2x $25 Smashburger gift card multipacks for $34.99
2x $25 Get Air Trampoline gift card multipacks for $35.99
GiftCardMall
Save 20-25% On PlayStation Now & PlayStation Plus Gift Cards
Kroger Online
Save 20%-25% On PlayStation Now & PlayStation Plus Gift Cards
Speedway
Buy 12 Month PlayStation Plus Gift Card & Get 3 Month Voucher Code Free (Ends 11/30)
Saturday November 21
Best Buy
Save 20-25% On PlayStation Now & PlayStation Plus Gift Cards
Kroger
Visa, Sephora, Macy's, GameStop, Petco, Cabela's & More
Buy 2x Fandango gift cards totaling $50+ & save $10
Buy 2x Macy's gift cards totaling $100+ & save $15
Buy 2x Petco gift cards totaling $50+ & save $10
Buy 2x GameStop gift cards totaling $100+ & save $10
Buy 2x Bath & Body Works gift cards totaling $50+ & save $5
Buy 2x Cabela's gift cards totaling $100+ & save $15
Buy 2x Happy gift cards totaling $100+ & save $10 on your grocery purchase
Buy 2x Academy gift cards totaling $50+ & save $10
Buy 2x Bass Pro Shops gift cards totaling $75+ & save $10
Buy 1 Main Event gift card totaling $25+ & save $5
Buy 2x The Children's Place gift cards totaling $75+ & save $10
Buy 2x OshKosh B'gosh or Carter's gift cards totaling $50+ & save $10
Buy 2x Kohl's gift cards totaling $100+ & save $12
Buy 2x Gap brands gift cards (Gap, Old Navy, Athleta, Banana Republic, Gap Options) totaling $100+ & save $10
Buy 2x Big Lots gift cards totaling $50+ & save $10
Buy 2x Brinker/Chili's gift cards totaling $50 & save $7.50
Buy 1 Zaxby's gift card totaling $25+ & save $5
Buy 2x Red Robin gift cards totaling $50+ & save $5
Buy 2x Panera Bread gift cards totaling $50+ & save $5
Buy 2x Outback Steakhouse gift cards totaling $50+ & save $5
Buy 2x O'Charley's gift cards totaling $50+ & save $10
Buy 1 Golden Corral gift card totaling $25+ & save $5
Buy 2x Visa or Mastercard gift cards (variable or fixed-value) & save $5
Buy 2x Spafinder gift cards totaling $75+ & save $15
Buy 2x Sephora gift cards totaling $75+ & save $10
Newegg
Save 20%-25% On PlayStation Plus & PlayStation Now Gift Cards
Publix
Buy $50 Visa Gift Card + $50 Groceries & Save $10 (Nov 21-Dec 4)
Safeway/Albertsons/Just For U
Buy 12 Month PlayStation Now Or PlayStation Plus Gift Card & Get 3 Month Subscription Free
Sunday November 22
Best Buy
Apple, DoorDash, Gaming, H&M, Domino's & More
Buy $100 Apple gift cards & get $20 Best Buy gift cards free
Save 20% on $50 & $100 DoorDash gift cards
Buy 3 month Xbox Game Pass gift cards for $22.99
Save 10% on Xbox & Nintendo eShop gift cards
Save 15% on the following gift card brands

H&M
Domino's
CBS All Access
WWE Network
Fandango
Fanatics
NBA Store
NFL Shop
MLB Shop
NHL Shop
CVS
Buy $50 Select Gift Cards & Earn $15 ExtraBucks (American Eagle, Cabela's, Bass Pro Shops, Brinker & More)
Dollar General
Save 15% On Cabela's & Bass Pro Shops Gift Cards
Hannaford
Buy $100 Select Gift Cards + $25 Groceries & Save $25 (Lowe's, Ulta Beauty, Gap & More)
Meijer
Save On Xbox Game Pass & PlayStation Plus
3 month Xbox Game Pass gift card for $29.99
12 month + 3 month PlayStation Plus gift card for $59.99
Office Depot/OfficeMax
Buy $100 Happy Gift Cards & Earn $25 Rewards (Limit $25, Ends 11/28/20)
Price Chopper (NY/PA)
Earn 5x Points On All 3rd Party Gift Cards (Ends 12/12/20)
Rite Aid
Earn BonusCash On Select Gift Cards (Disney, Google Play, Nintendo, Barnes & Noble, Kohl's & More)
Buy $20 or $19.99 gift cards for the following brands & earn $4 BonusCash

Nintendo eShop
Nintendo Switch Online

Buy $50 Google Play gift cards & get $5 BonusCash
Buy $25 Barnes & Noble gift cards & get $5 BonusCash
Buy $50 gift cards for the following brands & get $8 BonusCash
Buy $50 gift cards for the following brands & get $8 BonusCash
Buy $50 gift cards for the following brands & get $8 BonusCash
Buy $25 gift cards for the following brands & get $5 BonusCash

Cracker Barrel
Buffalo Wild Wings

Buy $25 gift cards for the following brands & get $5 BonusCash
Safeway/Albertsons
Earn 12x Reward Points When Buying $50+ Apple Gift Cards (Unlimited Use!!)
Earn 10x Reward Points When Buying $75+ Happy Gift Cards (Unlimited Use)
Target
Buy $100 Apple Gift Card & Get $20 Target Gift Card Free (Nov 22-28)
Buy 1 Prepaid Phone Gift Card & Get 20% Off 2nd Prepaid Phone Gift Card (i.e. 10% Discount)
Buy 3 Month Xbox Game Pass Gift Card For $22.99
Walgreens
Buy 2x Select Gift Cards & Get $10 Walgreens Gift Card Free (Apple, DoorDash, Cabela's Or Bass Pro Shops)
Monday November 23
Newegg
Save On Nintendo eShop, Xbox & PlayStation Now
$50 Nintendo eShop gift cards for $45 with promo code BFRDAY34
$50 Xbox gift cards for $44.50 with promo code BFRDAY35
3 month PlayStation Now gift cards for $19.99 (no promo code required)
Wednesday November 25
Shop 'N Save
Earn 30c Off Per Gallon Of Gas For Every $50 Spent On Gift Cards
Brookshire Brothers
Buy $100 Select Gift Cards & Get $25 Off (Lowe's, GameStop, Kohl's & More)
Kroger Online
Tons Of Gift Card Deals: Brinker, Visa, Bath & Body Works & More
$25 Krispy Kreme for $20
$50 Steak 'n Shake for $40
$50 Brinker for $42.50
$25 FandangoNOW for $20
$75 Cabela's for $65
$50 O'Charley's for $40
$50 Main Event for $40
$100 Mastercard for $100.95 with purchase fee
$50 Bath & Body Works for $45
1 month DAZN for $16.99
12 month DAZN for $84.99
$50 Subway for $42.50
$75 Bass Pro Shops for $65
$25 Visa for $27.70 with purchase fee
$75 Spafinder for $60
15% off various denominations of Cricket Wireless
Safeway/Albertsons
Buy $150 Select Gift Cards & Get $25 Off Next Shopping Trip (Regional)
Barnes & Noble
Bass Pro Shops
Brinker/Chili's
Buffalo Wild Wings
Cabela's
Chipotle
Domino's
DoorDash
Fanatics
Fandango
Gap
Lowe's
Lululemon
Netflix
Outback Steakhouse
PetSmart
Sephora
Southwest Airlines
Topgolf
Speedway
Earn 800 Bonus Points For Every $25 Spent On Gift Cards
Thursday November 26
Costco
Buy 2x $50 Spafinder Gift Cards For $69.99 (Ends 11/30/20)
CVS
Buy $75 Applebee's Gift Card & Get $25 ExtraBucks Rewards (Nov 26-28)
Buy 3 Month Xbox Game Pass Gift Card Get $20 ExtraBucks Rewards (Nov 26-28)
Dollar General
Lowe's, Apple, Xbox & Select Dining
10% off Lowe's gift cards
Buy $50 Apple gift card & get $10 off your next purchase of $10.01+
20% off $25 Xbox gift cards
20% off gift card multipacks for the following brands:

Applebee's
Domino's
Burger King
Chili's
Giant Eagle
Buy $150+ Visa Gift Cards & Get $10 Off Instantly (In-Store Only, Nov 26-30)
Buy $250 Southwest Gift Card & Save $20 (Nov 26-30)
Buy 3 Month Xbox Game Pass Gift Cards For $29.99 (Nov 26-30)
Earn 4x Fuelperks+ On Apple Gift Cards (Ends 12/2/20)
Buy $30 WetGo Gift Card For $20 + Earn 100 Bonus Fuelperks+ When Buying 2
H-E-B
Buy $100 Select Gift Cards & Get $20 H-E-B Gift Card Free (Home Depot, Kohl's & More)
H-E-B: Buy $100 Vanilla Visa Gift Card & Get $20 H-E-B Gift Card Free (Ends 12/1/20)
Rite Aid
20% BonusCash On Apple, Home Depot, Gap, Xbox & More (Nov 26-28)
Schnucks
Buy $50 Select Gift Cards & Get $10 Off (Kohl's, Ulta Beauty, Bed Bath & Beyond & More)
Staples
Save 15-20% On Select Gift Cards (Bed Bath & Beyond, Gap, DoorDash, Cabela's & Spafinder)
Friday November 27
Amazon
Save On Gift Cards For Petco, Domino's & O'Charley's
BI-LO/Winn-Dixie/Harveys/Fresco y Mas
Earn 16x On Gift Cards (Nov 27-28)
CardCash
Save Additional 5% When Using Promo Code CATCHSANTA5 (Ends 11/29/20)
Citi
Get 15% Discount On Select Gift Cards (Apple, Saks & More, Nov 27 Only)
CrayPay
Buy 2x $20+ Gift Cards & Get $5 Account Credit Free (Nov 27-Dec 11)
Fairmont
Get 20% Bonus When Buying Fairmont Gift Cards (2-5pm ET 11/27/20)
Foodtown
Buy $100 All 3rd Party Gift Cards & Get $20 Off Next Shopping Trip (Ends 11/30/20)
GameStop
Save On PlayStation Plus, PlayStation Now & Xbox Game Pass Gift Cards (Nov 27 Only)
3 month Xbox Game Pass gift card for $19.99 (usually $44.99)
1 year PlayStation Plus gift card for $44.99 (usually $59.99)
1 year PlayStation Now gift card for $44.99 (usually $59.99)
3 month PlayStation Now gift card for $19.99 (usually $24.99)
Giant
Earn 3x Points When Buying Visa Gift Cards (Nov 27-Dec 3)
GiftCardMall
Save On Select Gift Cards (Happy You, Bride & Eats, Hello Fresh, White Castle & More)
Hy-Vee
Buy 3 Month Xbox Game Pass Gift Cards For $29.99 (Ends 11/30/20)
Buy $150 Select Gift Cards & Get $20 Hy-Vee Gift Card Free (Apple, Home Depot & More, Nov 27 Only)
Apple
Kohl's
Starbucks
Bass Pro Shops
Buffalo Wild Wings
Xbox
Netflix
Home Depot
Applebee's
Sephora
Chipotle
Darden
Bed Bath & Beyond
Lowe's
Fanatics
Texas Roadhouse
Brinker
Gap Options
Spafinder
Fandango
PlayStation Now
Nintendo eShop
Marc's
Buy $25 Select Gift Cards For $21 (Uber, Xbox & PlayStation Store, Nov 27-30)
Market Basket
Save 20% On Select Gift Cards (Nov 27 Only, Uber, Ulta, Barnes & Noble & More)
Martin's
Earn 3x Points When Buying Visa Gift Cards (Nov 27-Dec 3)
Earn 10x Points On Google Play & Brinker Gift Cards (Nov 27-Dec 3)
Meijer
Buy $50 Apple Gift Card & Get $10 Off Your Next Purchase (Ends 11/28/20)
Newegg
Buy 3 Month Xbox Game Pass Gift Card For $21.99 With Promo Code 23BKFCYMB6B
Buy 12 Month Xbox Live Gift Card For $48.99 With Promo Code 23BKFCYMB59
Raise
Save 3%-5% On Select Gift Cards With Promo Code BLACKFRIDAY (Ends 11/27/20)
Safeway/Albertsons
Buy $150 Select Gift Cards & Get $25 Off Next Shopping Trip (Regional)
Buy $125 Select Gift Cards & Get $20 Off Next Shopping Trip (Regional)
Barnes & Noble
Bass Pro Shops
Brinker/Chili's
Buffalo Wild Wings
Cabela's
Chipotle
Domino's
DoorDash
Fanatics
Fandango
Gap
Lowe's
Lululemon
Netflix
Outback Steakhouse
PetSmart
Sephora
Southwest Airlines
Topgolf
Schnucks
Earn 5x Points On $50+ Third Party Gift Cards (Nov 27-Dec 1)
Stop & Shop
Earn 15x Points On Google Play, Happy Moments & Brinker Gift Cards (Nov 27-Dec 3)
Earn 3x Points When Buying Visa Gift Cards (Nov 27-Dec 3)
ShopRite
Buy $100 3rd Party Gift Card & Get $20 Off Next Order (Nov 27-30)
United Supermarkets/Market Street/Amigos
Buy $125 Select Gift Cards & Get $20 Off Next Shopping Trip
Barnes & Noble
Bass Pro Shops
Brinker/Chili's
Buffalo Wild Wings
Cabela's
Chipotle
Domino's
DoorDash
Fanatics
Fandango
Gap
Lowe's
Lululemon
Netflix
Outback Steakhouse
PetSmart
Sephora
Southwest Airlines
Topgolf
Sunday November 29
Staples
Buy $200 Mastercard Gift Cards With No Purchase Fee (Nov 29-Dec 5)
Monday November 30
Citi
Redeem ThankYou Points For Gift Cards At 1.25cpp Rate (Nov 30 Only)