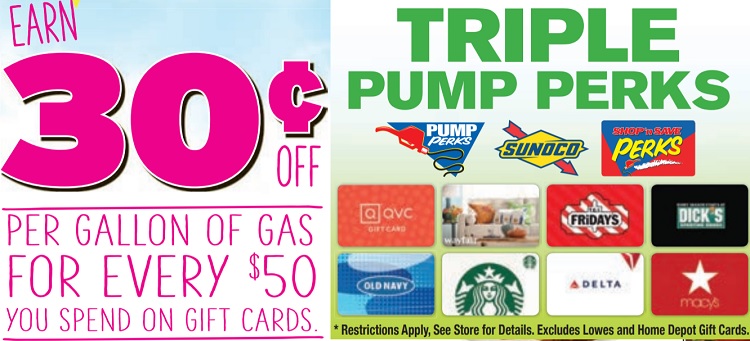 The Deal
Earn 30c off per gallon of gas for every $50 spent on third party gift cards at Shop 'N Save.
Key Terms
Offer valid November 25 to December 1, 2021.
Excludes Lowe's & Home Depot gift cards.
Tips & Ideas
Shop 'N Save normally offers 10c off per gallon of gas for every $50 spent on gift cards, so this is three times as good as the standard offer. That means you can save up to 18% off gas which is a fantastic return, especially on high value brands like Best Buy, Amazon, Apple and eBay. That's based on refueling to the 30 gallon limit; if your vehicle only takes 15 gallons, your savings would be 9% which is still a good discount for some of these brands.
A couple of things to note with this offer. First, it doesn't start until tomorrow (June 24). The second is that both Lowe's and Home Depot gift cards are excluded from the offer. You can get around those exclusions by buying Happy or Giving Good gift cards that can be redeemed for Lowe's or Home Depot gift cards, so it's no big deal.
Past Deals
June 24-30, 2021
March 11-17, 2021
November 26-December 2, 2021