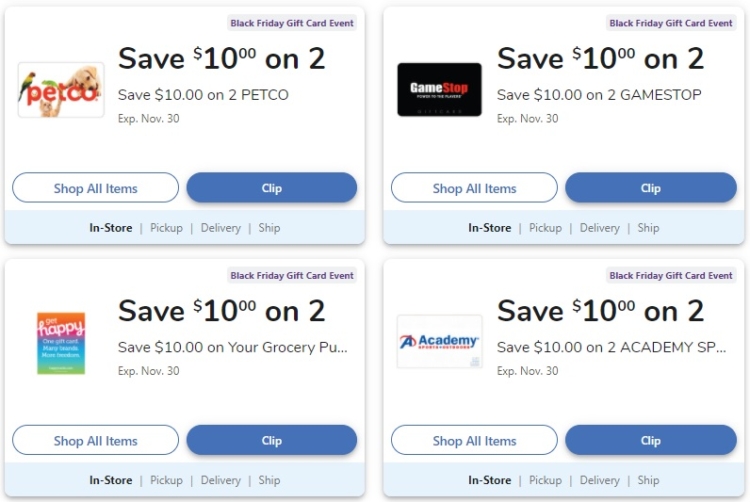 The Deal
Kroger has digital coupons for 25 new gift card deals (direct links to digital coupons below):
Key Terms
Expires November 30, 2020.
Limit 1 per coupon.
Excludes $10 gift cards.
Tips & Ideas
Kroger has run gift card deals like this leading up to Black Friday for the last few years, so it's nice to see it making a return once again. It's a great collection of offers, with many of them being break even or profitable deals for gift card resellers, especially when you take into account the fact that you'll also earn 4x fuel points on the purchases which can save you up to 14% on gas.
It's nice that variable load Visa and Mastercard gift cards are eligible for one of the digital coupons as that reduces the net purchase fee on two cards to $3.45 per card instead of $5.95.
Note that the Happy gift card deal specifically mentions getting $10 off your grocery purchase which isn't something that's mentioned on any of the other deals. I don't know if that's enforced or not, but it's probably worth having at least $10 of groceries in your cart if you're planning on taking advantage of that particular offer.
As always, pay with a card that earns more at grocery stores to make it even more rewarding.
h/t pillow25