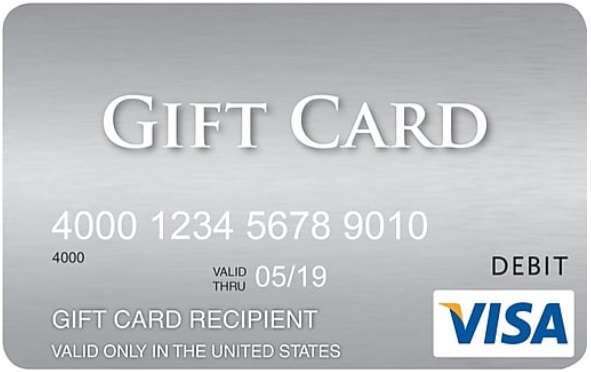 Earlier this year, GiftCardMall and GiftCards.com severely limited their usefulness as places to order Visa gift cards online. First they reduced the amount you could earn via shopping portals from $60,000 of spend per month to only $2,000 (see here and here).
They then stopped selling $500 Visa gift cards, with the highest denominations being $250 (see here and here). As a result, there weren't many online options left for buying variable load Visa gift cards, especially if you wanted to earn rewards on American Express cards seeing as Simon Mall online orders don't earn rewards on Amex cards.
One alternative option which remained available was Office Depot. Even though their online gift card portal is powered by GiftCardMall, they still sold Visa gift cards in denominations up to $500. They charged an activation fee of $5.95, but offered free trackable shipping.
There were a few downsides though:
Portal – You couldn't earn cashback via a portal
Bonused spend – You couldn't earn 5x on a Chase Ink Plus or Ink Cash card seeing as the payments were processed by Blackhawk Network rather than Office Depot
Purchase fee – The purchase fee amounted to 1.19% which wasn't ideal seeing as there weren't many cards offering bonused spend for transactions such as these
However, it was an easy way to buy Visa gift cards online from the comfort of your own home, especially if you wanted to be able to pay with Amex cards.
Well, it seems like this option is no more. Several weeks ago, Office Depot removed the Visa gift card image from the home page of their gift card portal, but it was still possible to access it via a direct link. However, a week ago I noticed that Office Depot's online listing for Visa gift cards said that it had ended.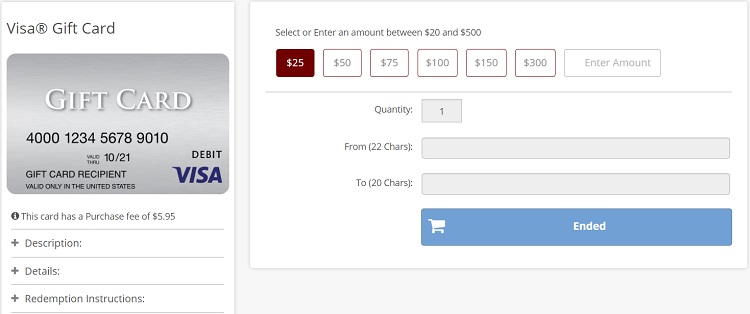 They had just launched a new Visa gift card promotion though, offering a $15 discount when buying a $300 Visa gift card. I therefore figured that they might have suspended regular Visa gift card sales while that promotion was going on, despite not doing that during past promotions.
However, that sale ended yesterday and regular Visa gift card sales haven't returned, so it looks like this might be the end of the line. I'll be keeping an eye on this each day and so will give you a heads up if they return.
For the time being, you can still buy $500 Visa gift cards from USPS online. That's run by GiftCards.com which, along with GiftCardMall, is owned by Blackhawk Network. When GiftCardMall made the shopping portal changes and limited the amount that could be loaded to Visa gift cards earlier this year, GiftCards.com followed suit a week or two later in both instances. I therefore wouldn't be surprised if we see this USPS option end soon too, but hopefully I'm wrong.