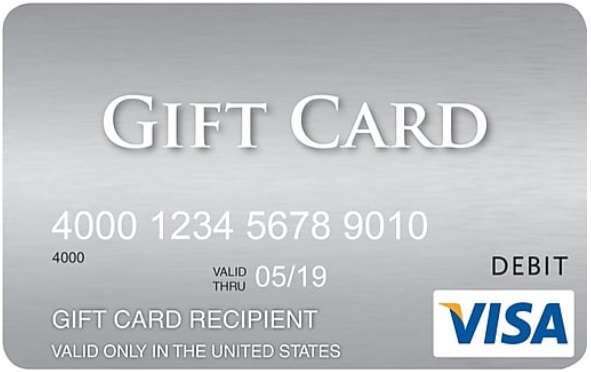 This isn't good news for anyone that places a lot of orders each month through GiftCardMall. They've reached out to affiliate partners to advise that the cap on earnings will be reduced from $60,000 of spend per month to only $2,000 per month.
That's a precipitous drop which could have a huge impact on the economics of whether or not it's worth ordering from GiftCardMall in large quantities each month going forward. That's because clicking through from a shopping portal which offered 1% cashback at GiftCardMall used to earn $600 cashback when spending $60,000 in a month. If you were to spend that much per month now, you'd only earn $20.
These changes will automatically come into effect on June 29, but some shopping portals might amend the terms sooner than that. If you're planning any GiftCardMall purchases in the next week, it'd be worth taking screenshots of the portal's terms just in case they go into effect earlier and you want to try making a claim.
Here's the full text of the email:
Thank you for your continued partnership with GiftCardMall.com. We hope you are staying safe! We wanted to let you know The Terms & Conditions for this program have been changed and now the monthly cap for order revenue has moved from $60K to $2K per individual. If an individual consumer spends more than $2K a month, the additional amounts will be corrected out.

You have been sent new program terms reflecting this change. Please go into the CJ Account Manager to review and accept these terms. Otherwise they will roll over by June 29th.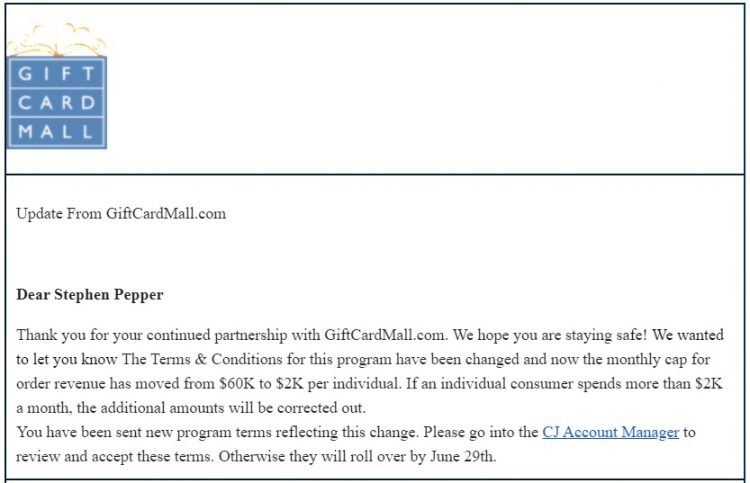 One thing to note is that orders from GiftCards.com don't appear to have been affected yet as the affiliate programs for the two sites are run separately despite both being owned by Blackhawk Network. Given this change to GiftCardMall, I'm not overly hopeful about the long-term prospects for GiftCards.com seeing as they also have a $60,000 per month cap.