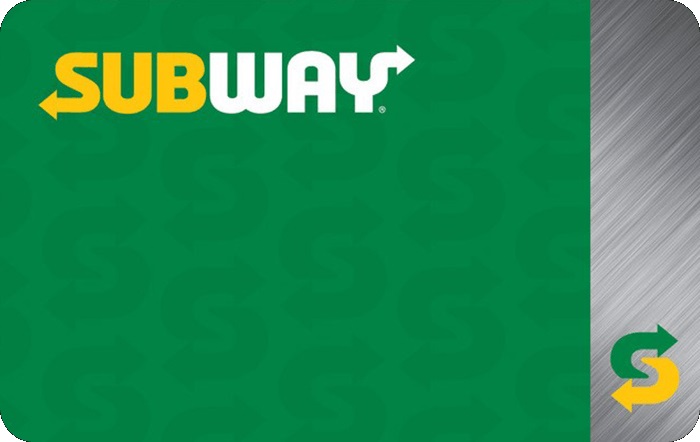 The Deal
Spend $15+ in a single purchase at Subway & get $5 back with a targeted Amex Offer.
Key Terms
Expires October 12, 2021.
Offer valid in-restaurant at stand-alone Subway locations and for food orders placed online at subway.com or through the Subway App with participating locations in the US.
Excludes Subway locations within the following venues: i.) retail stores, department stores, gas stations, shopping malls, movie theaters, stadiums, locations shared with another brand ii.) hotels, resorts, casinos, airport terminals, mass transit terminals, highway toll plazas, rest stops, iii.) hospitals, military bases, office buildings, high schools, and university/college campuses.
Not valid at locations outside of the US.
Excludes delivery orders, gift cards purchased online or through the app, and corporate gift cards.
Tips & Ideas
eGift card purchases are excluded because payments for those are processed by a third party. However, you can buy a $15 Subway gift card in-restaurant to lock in the 33.3% discount.
With past Subway Amex Offers there's been a second version offering 500 Membership Rewards points rather than $5 back as a statement credit, so keep an eye out for that version of the offer too. If you're targeted for both versions, you can add one of each to different cards.
Past Subway $15/$5 Amex Offer Expiry Dates
June 22, 2021
December 5, 2020