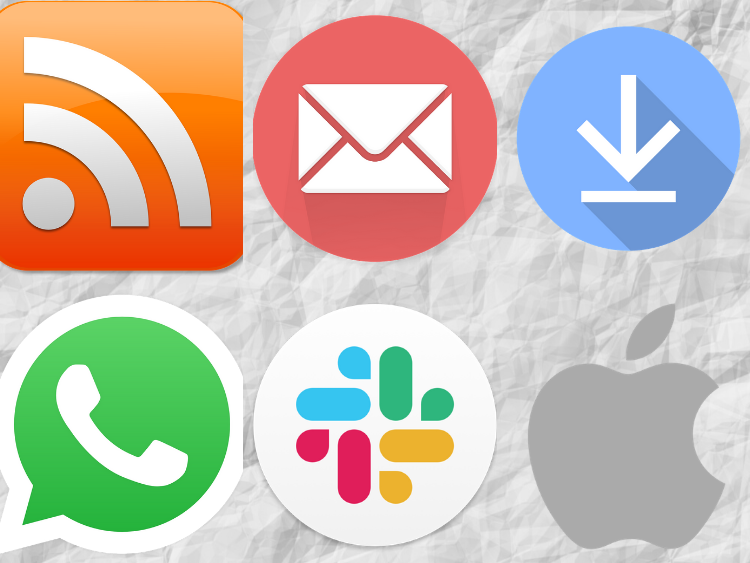 If you'd like to find out about every gift card deal available, there are several ways you can get those updates:
Website – Deals tend to go live from morning until night, so you can visit this site to always see the latest deals.
RSS – My personal preferred method of following other blogs is to follow their RSS feeds using a feed reader like Feedly. You can find the GC Galore feed here.
Email – If you're not as concerned about time-sensitive deals, you can sign up for our daily email which goes out every afternoon. That includes every deal from the previous 24 hours.
Facebook & Twitter – I recently started using a service called dlvr.it to post every gift card deal to the GC Galore Twitter and Facebook accounts. Using dlvr.it means posts now show up within 5 minutes of being published, giving you a better chance of seeing time-sensitive deals before they sell out.
I know that there are some of you though who aren't interested in following every single gift card deal. Instead, there might just be one or two brands that you're particularly interested in. For example, contractors might want alerts when Lowe's or Home Depot gift cards go on sale, resellers might want to know when there are deals on Best Buy gift cards, while fans of Chipotle might want to know when they can get a discount on their gift cards.
If you're on this website, it's easy to find the latest deals. On desktop, there are links to every gift card brand we've ever posted a deal about in the right sidebar beneath the heading 'Find Discounted Gift Cards For…'. You can find that same section on mobile – you just have to scroll down and you'll find it after the list of the latest posts.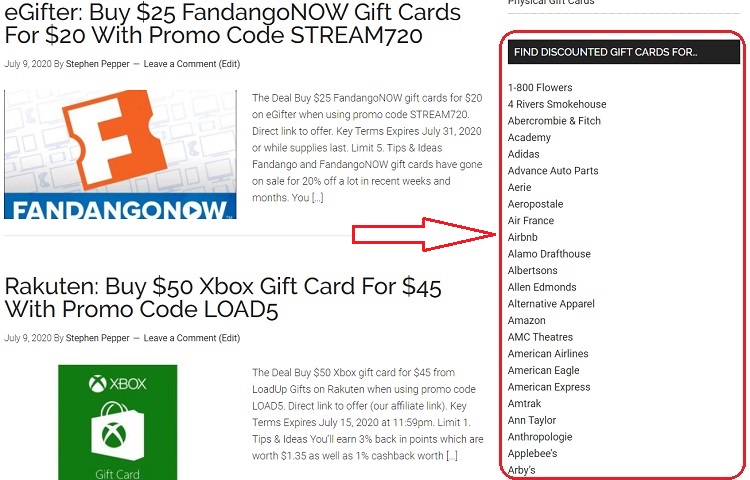 How To Set Alerts For Specific Brands
You can also get alerts for these specific brands without needing to visit the site. Each of those gift card brands has its own RSS feed, so you can set up alerts for one or more brands in order to receive notifications in the most convenient way to you.
If you're not familiar with RSS feeds, that might sound daunting. However, it's quick and easy to set alerts using a free service called IFTTT (which stands for If This, Then That). It only takes a couple of minutes to set up an alert and you can then receive notifications via email, the IFTTT app, WhatsApp, Slack or Apple Watch – whichever you prefer.
Here are the three easy steps you can take to get alerts for specific gift card brands:
Step 1 – Sign Up For IFTTT
As I mentioned above, it's free to sign up for IFTTT – you can do that here.
Step 2 – Get RSS Feed For The Gift Card Brand You Want
Look for the link to the brand for which you want to receive notifications. For example, the link to all Home Depot gift card deals is https://gcgalore.com/tag/home-depot-gift-cards/.
To get that brand's feed, all you need to do is add 'feed' to the end of the URL, so for Home Depot it would be https://gcgalore.com/tag/home-depot-gift-cards/feed.
If you were to click the link for the feed, it'll look like a bunch of garbled code, but you don't need to worry about that – all you need is the link to the feed itself.
Step 3 – Set Up An IFTTT Applet
IFTTT has pre-designed applets you can use to set up alerts. I've listed some below for methods you'll be most likely to want to receive notifications on, but let me know if there are any other ways you'd like to receive notifications and I'll see if I can find pre-designed applets. Simply click a link below to set up the alert you want.
Setting Up Alerts With IFTTT
Setting up those alerts should be fairly self-explanatory, but here's a quick guide showing how it's done. I'll show you the email and text alert options, but the other alerts will work in a similar way.
Email
Click or tap the 'Connect' button.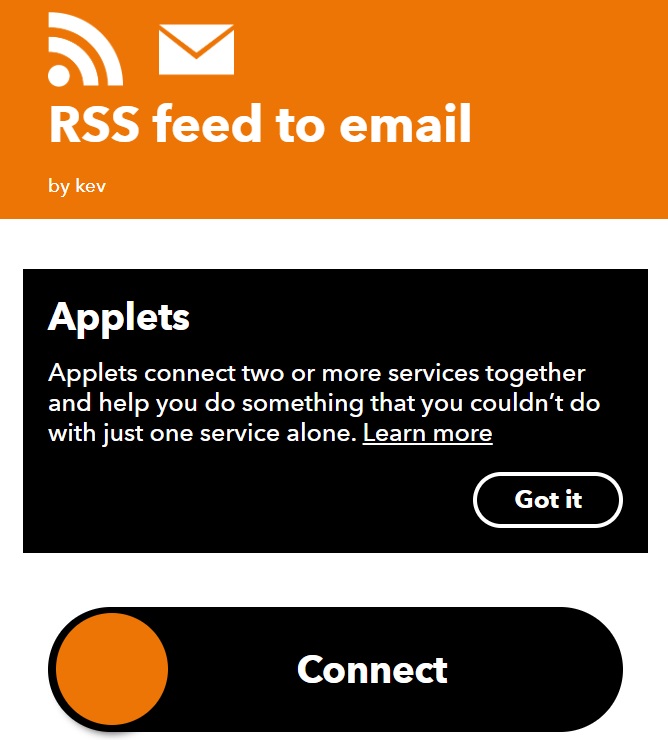 Add the RSS feed for the gift card brand you want alerts for in the 'Feed URL' box.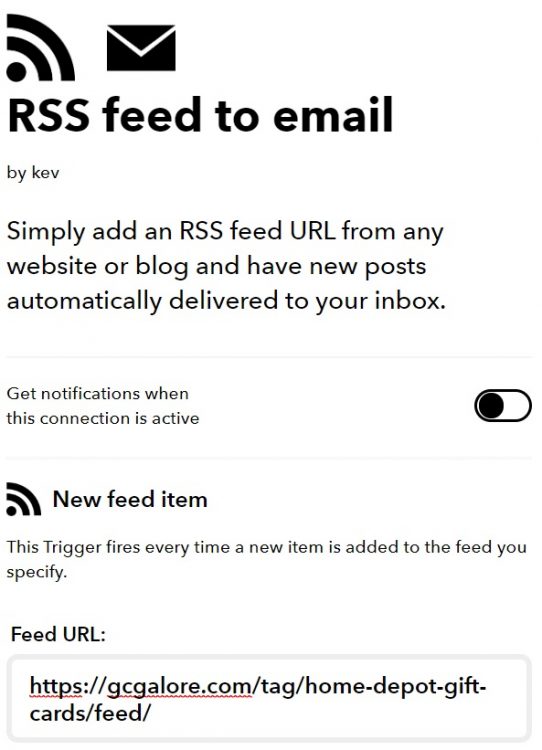 Scroll down and pick an email subject line for the alerts (this can be whatever you want it to be).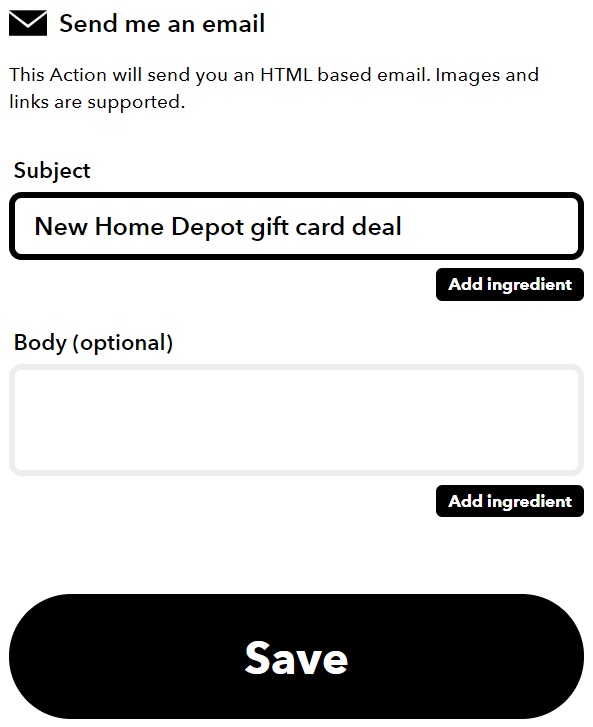 After clicking 'Save' you're done! The email it'll send the notification to will be the one used for your IFTTT account.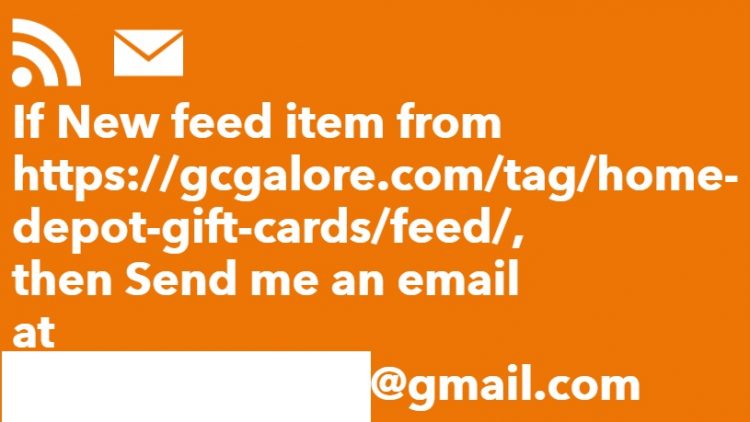 App
(n.b. This says RSS to SMS, but notifications come via the IFTTT app rather than text message)
Tap or click the 'Connect' button.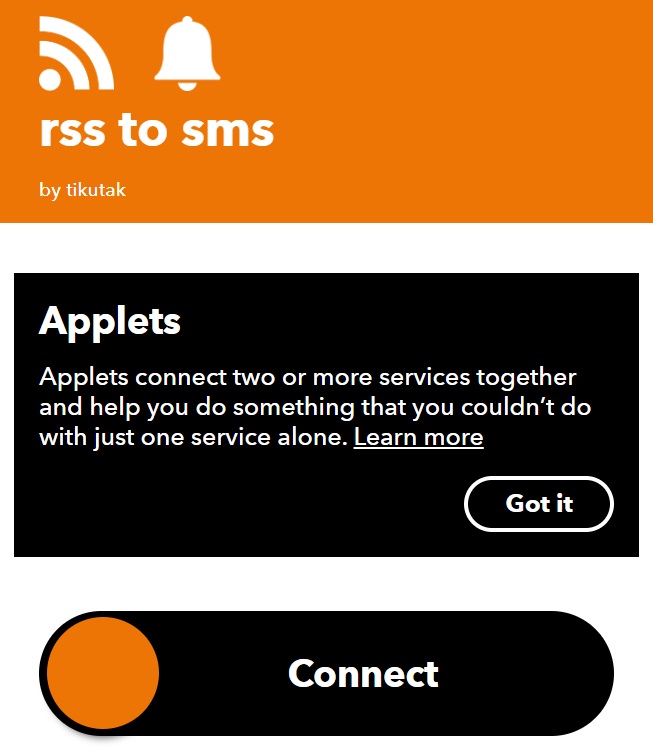 Add the RSS feed for the gift card brand for which you want an alert.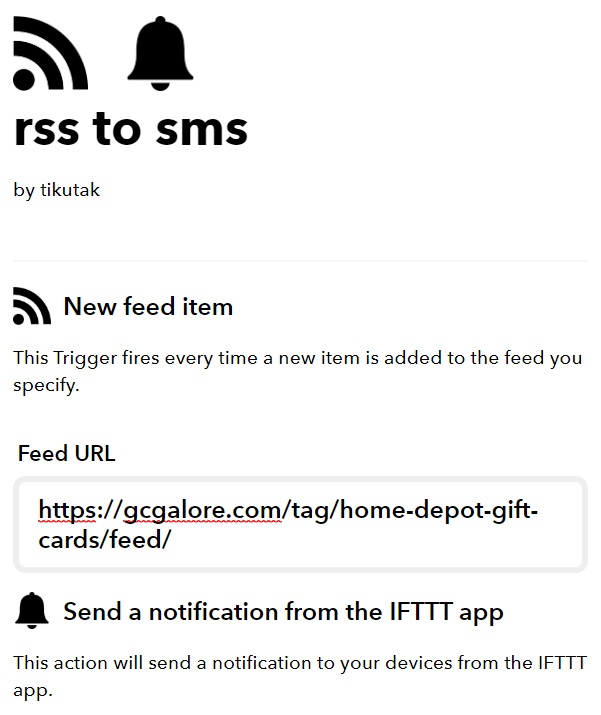 Scroll down to the next section. You can leave the default message you'll receive or customize it. You'll want to leave 'EntryURL' though to make sure you get a link to the post.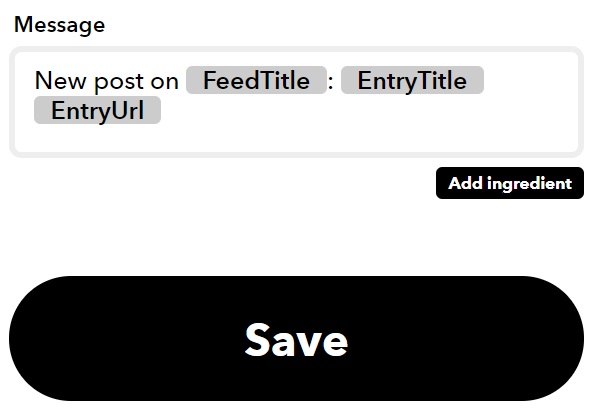 Enter your phone number to download the IFTTT app, or go directly to the App Store or Google Play to download the app.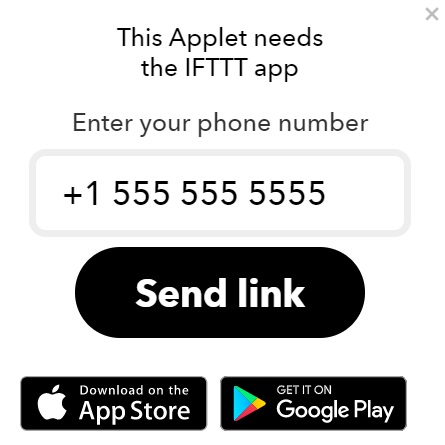 Follow the link in the text you receive to download the app (if you opted to have it texted to you), then log in to the app.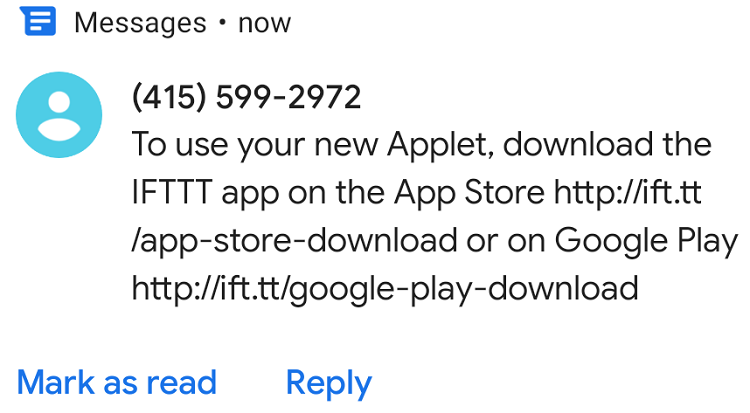 After logging in to your account on the IFTTT app, you'll get a notification on your phone whenever there's a new deal for the brand you selected. (n.b. The brand in the screenshot below isn't Home Depot – I've just used it as an example of what the notifications look like.)