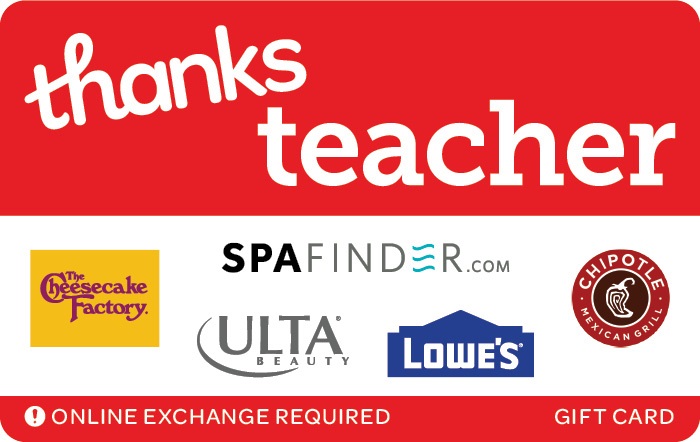 Over the course of the last six months, Blackhawk Network has launched 21 new Happy and Happy-esque gift card brands:
Happy #BestDadEver
Happy Dad
Happy Grad
Thanks Teacher
The Choice – Dining
Happy #BestMomEver
Happy Mom
Happy Just Because
Happy Holidays – 1
Happy Holidays – 2
Happy Holidays – 3
Happy Birthday
Happy To Say Thanks
Happy Parent
Giving Good Habitat For Humanity
Giving Good St. Jude Children's Research Hospital
Giving Good Make-A-Wish
Giving Good Feeding America
Giving Good Wounded Warrior Project
The Choice (Original)
Holiday Favorites
When Blackhawk Network first launched Happy gift cards, the cards could be used in-store. They subsequently launched a couple of new brands which had to be redeemed online for gift cards which could then be used in-store and online.
What's notable about these 21 new brands which have been launched since September 2020 is that only two of them – Happy Parent and one of the Happy Holidays brands – can be used in-store. All the others are 'Swap' brands'.
By 'Swap' brand, I mean that you have to redeem the gift cards online at redeem.giftcards.com. You select which retailer(s) you want to redeem the gift card for and for how much. Check out this post for more information about the redemption process.
These Swap cards have their benefits. If you buy the Happy (or Happy-esque) gift cards at a discount when there's a promotion with the intention of converting them to a gift card for an eligible retailer on that card, the fact that you can do this online from the comfort of your own home is far more convenient than having to go into a store to do it.
This process does have its limitations though. Some retailers like Bed Bath & Beyond, Lowe's, etc., have third party gift card racks. With Happy cards that can be used in-store, you can (cashier-willing or cashier-unaware) buy third party gift cards with the Happy gift card. That means that rather than having to buy a Lowe's gift card with a Happy card that can be used at Lowe's, you can buy an Amazon or Visa gift card. The fact that virtually all these new cards can't be used in-store means those increased brand options aren't available.
Blackhawk Network/MetaBank updated the terms of Happy gift cards a couple of years ago to state that Happy cards couldn't be used to buy third party gift cards. That was seemingly due to Home Depot not being happy about people using Happy Guy gift cards (a brand which was retired shortly after) to buy third party gift cards like eBay in-store at Home Depot. The online redemption requirement of all these new Swap cards means you can no longer do that unless a retailer lets you buy third party gift cards with their own eGift cards.
It'll be interesting to see if changes are made in the future to the older Happy gift card brands to only allow them to be redeemed online. At this point in time it doesn't seem like that's going to happen. Although newly issued brands have to be redeemed online, when Blackhawk Network has refreshed existing cards in recent months, they've continued allowing them to be used in-store. That hopefully means there'll still be a handful of Happy brands which can still be used in-store at GameStop, Bed Bath & Beyond, etc. Having said that, they've retired ten Happy brands over the last couple of years and nine of those were cards which could be used in-store.