Update: There have been a lot of deals on Happy, Giving Good and Choice gift cards recently, so I thought it could be useful to republish this as it explains how to redeem the 'Swap' cards online.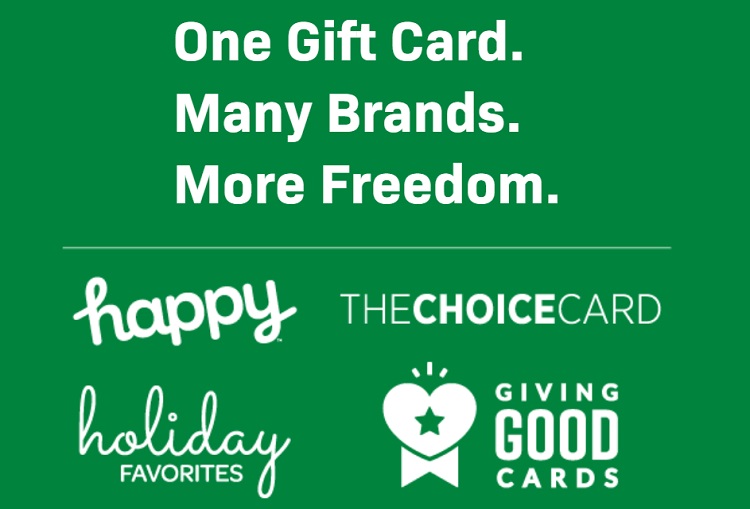 Due to the recent introduction of several new Happy and Giving Good gift card brands, there are now a number of "Swap" cards available in-store and online for those brands. There are also a few Holiday Favorites and Choice gift cards which work in the same way.
These work a little differently to traditional Happy gift cards. With traditional Happy gift cards, you use the cards in-store (and sometimes online) for the eligible retailers listed on the cards.
The new "Swap" cards are a little different due to what's noted at the bottom of each of those cards: 'Online Redemption Required'. Although you can buy physical gift cards for these different Happy and Giving Good brands, they can't be used directly in the stores listed on those cards.
Instead, you have to do what's listed at the bottom of the gift card – redeem it online. The process is straightforward, but I figured I'd produce this quick guide showing how to redeem Happy and Giving Good "Swap" gift cards online.
Step 1 – Visit The Redemption Website & Enter Card Details
First of all, visit redeem.giftcards.com. Quick tip – do this in incognito mode or using a browser you don't normally use if you ever place orders on GiftCards.com. This gift card redemption page is a subdomain of their website and might affect shopping portal tracking if you visit directly, so probably best not to risk that.
On the landing page you'll see a couple of fields to enter the card number and PIN.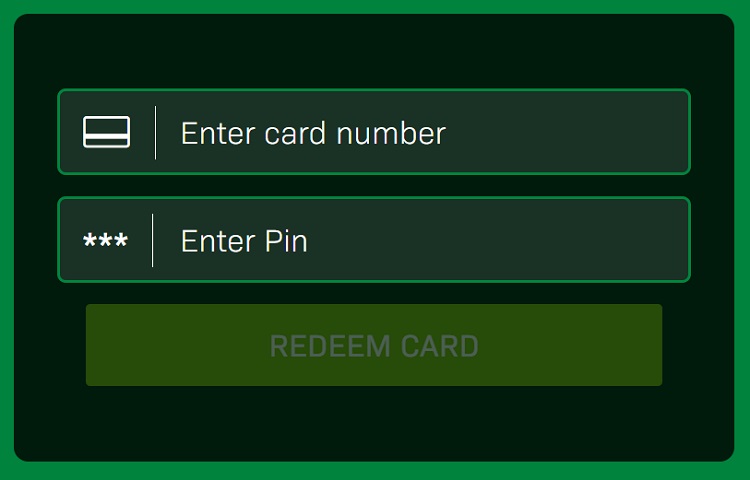 If you bought a physical card in-store, these will be on the back of your card. If you bought it online, the details will either be in the fulfillment email or when clicking the link in the email.
In some cases, you might not need to enter the details at all. For example, when ordering these "Swap" gift cards from Kroger, you'll receive an email with a link to your gift card(s).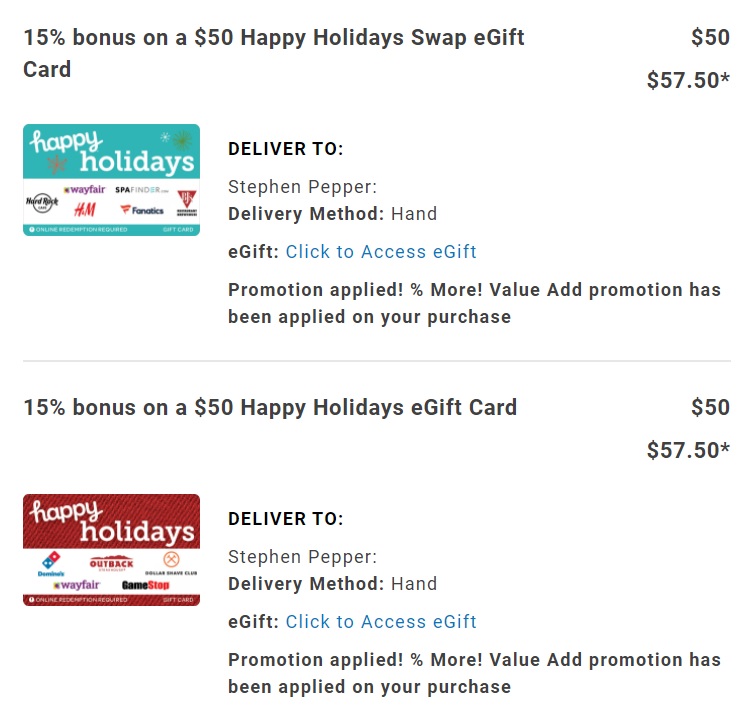 After clicking 'Click to Access eGift', you'll be taken to a page with a 'Redeem' button, so click that.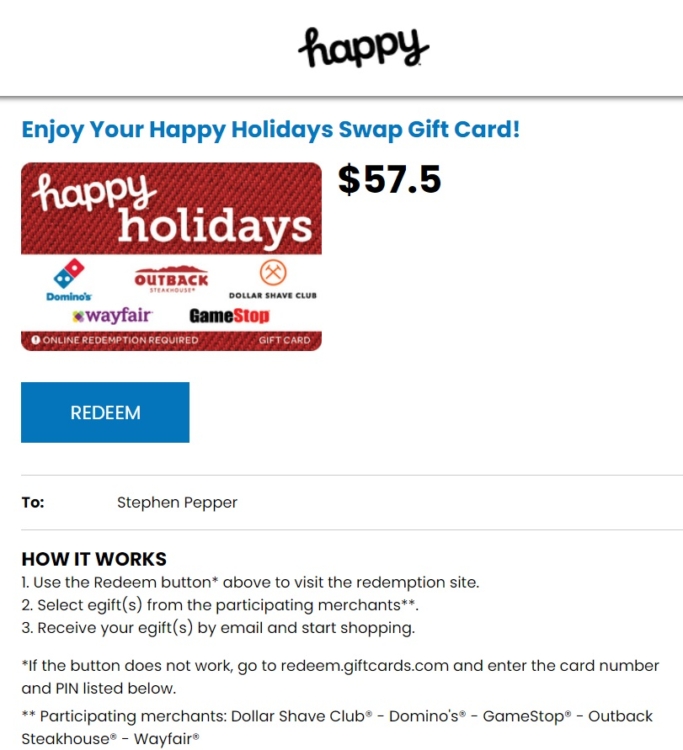 Clicking that button will automatically take you to the next redemption screen without needing to actually enter the card number and PIN yourself.
Step 2 – Select The Gift Card Brand(s) You Want
The redemption page will list the different retailers and restaurants the card can be redeemed for. In this instance, the screenshot below is from one of the Happy Holidays gift cards.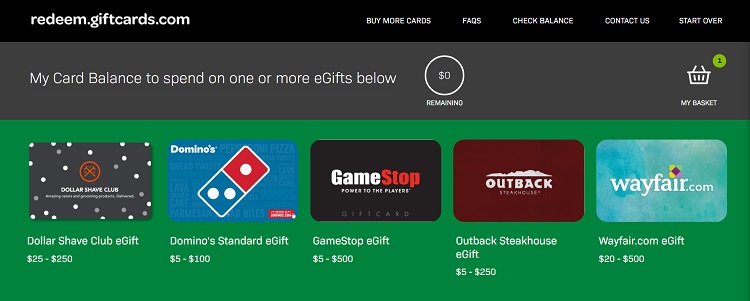 You'll see how much value is left remaining on the gift card. In the screenshot above it says there's a $0 value remaining – that's because I'd added a card to my basket already when taking the screenshot.
Each gift card brand can be redeemed for certain denominations. For example, Dollar Shave Club can be redeemed for $25-$250 gift cards, Domino's for $5-$100, GameStop for $5-$500, etc. If you have, say, a $200 "Swap" gift card and want to redeem its entire value at Domino's, you can order two $100 gift cards – you just can't order one $200 Domino's gift card.
Click on the brand you want and you'll be presented with the option to choose how much you want to redeem the gift card for. $57.50 might seem like a weird default option, but that's because that was the value already on the card due to this deal.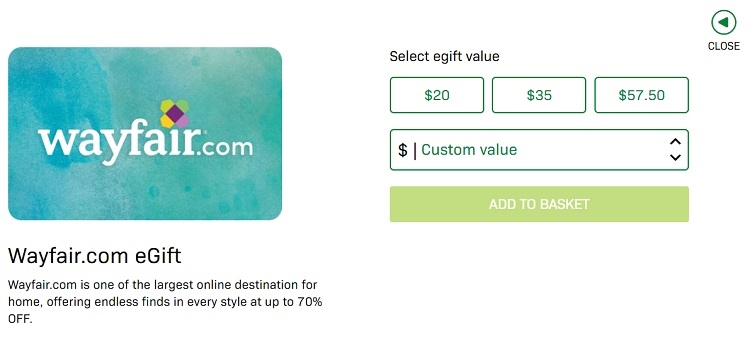 Either select one of the suggested gift card values or enter a custom value, then click 'Add To Basket'. You can then choose a different gift card brand and redeem more value for that brand if you want and add that to your cart.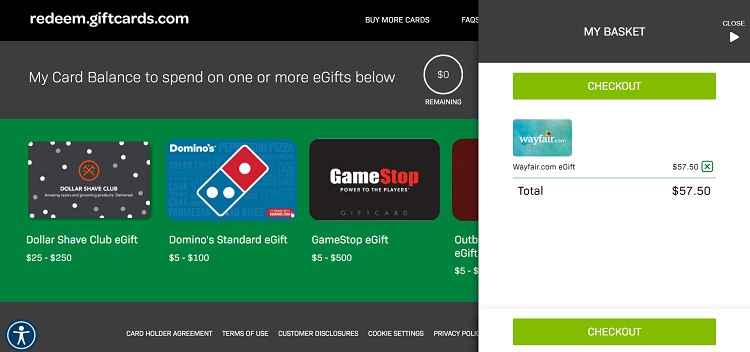 Note that you don't have to redeem the value of your "Swap" gift cards all in one go. You can partially redeem a gift card now and then redeem the rest of the value in the future; just make sure you keep track of the gift card which hasn't been fully redeemed.
Step 3 – Finish Checking Out
Once you're happy with the gift card(s) you've selected, click the 'Checkout' button. This will take you to a screen where you enter your name and email address.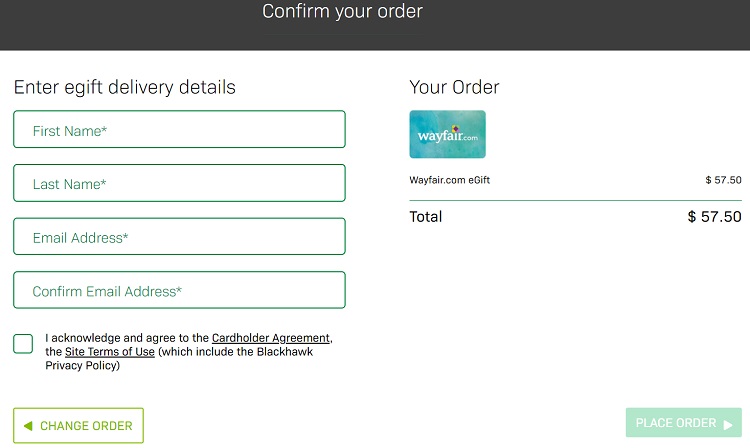 After pressing 'Place Order', the website will prompt you to confirm that you're happy with your selection because once you've confirmed that, you can't then swap that value to a different gift card brand.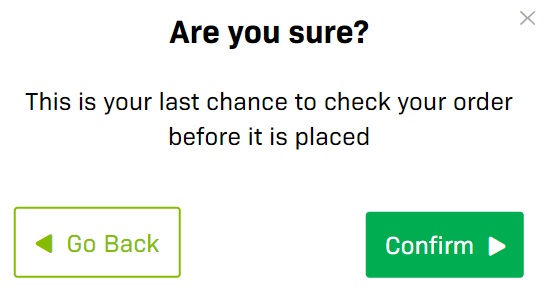 Step 4 – Get Your Gift Card Details
Once you've placed your redemption order, the website will provide a link for you to immediately access the gift card details. They'll also send you an email with a link to the gift card.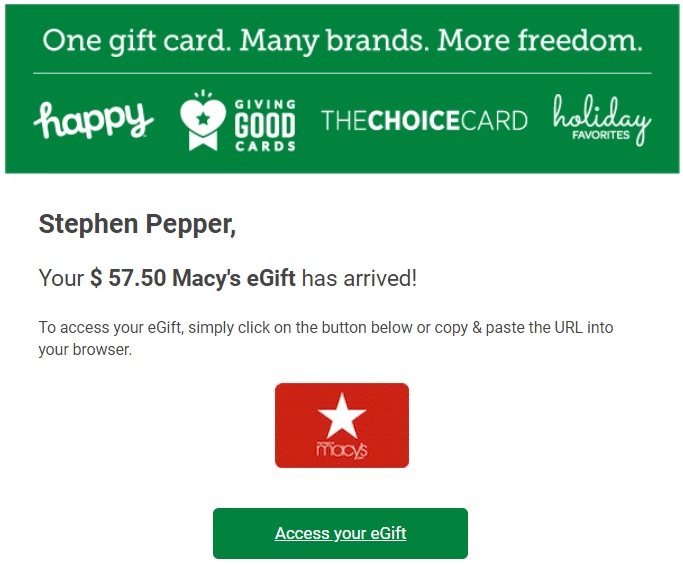 Sometimes it won't immediately display that 'Access your egift' button. If that happens, refresh the page and the button will usually show up. If it doesn't, try refreshing again. If that still doesn't let you view the gift card details, you might need to wait for an email with a link to it.