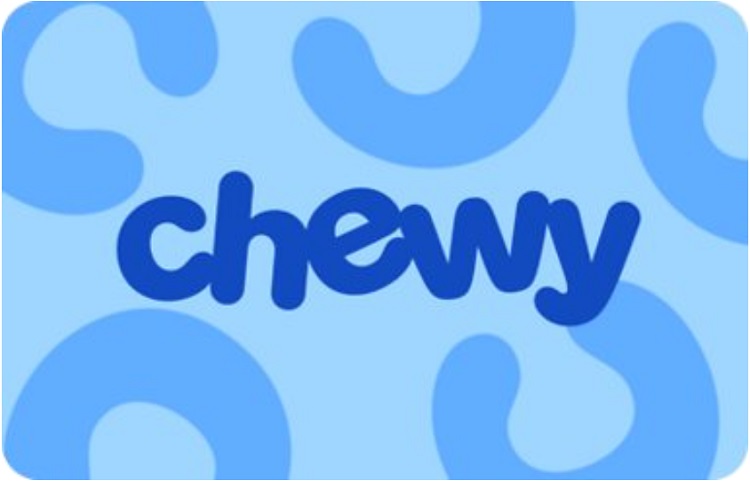 The Deal
Spend $49 at Chewy & get $15 back with a targeted Chase Offer.
Key Terms
Expires July 25, 2022.
Offer valid one time only.
Payment must be made directly with the merchant.
Offer not valid on third party delivery services.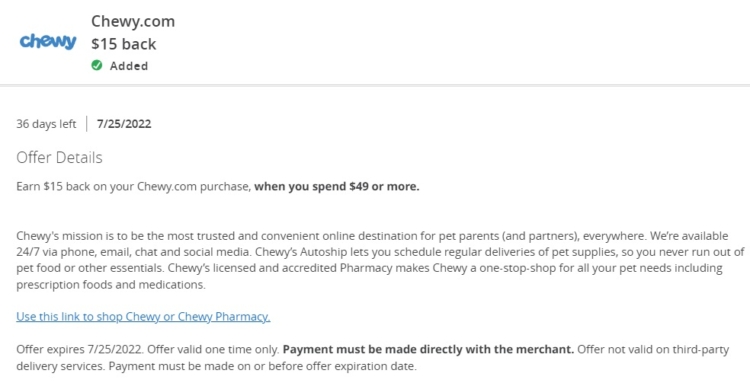 Tips & Ideas
This can be used to buy a $50 Chewy gift card in order to lock in a 30% discount. Seeing as the offer will be around for just over a month, it might be worth holding off on buying for now because they sometimes offer a 5% or 10% discount when buying their gift cards. Having said that, you can only buy Chewy gift cards in fixed denominations; if they did give a 5% or 10% discount, you'd have to buy a $75 denomination and so your overall savings wouldn't be as good.
Click through from a shopping portal in case buying a gift card tracks – here are the current rates.