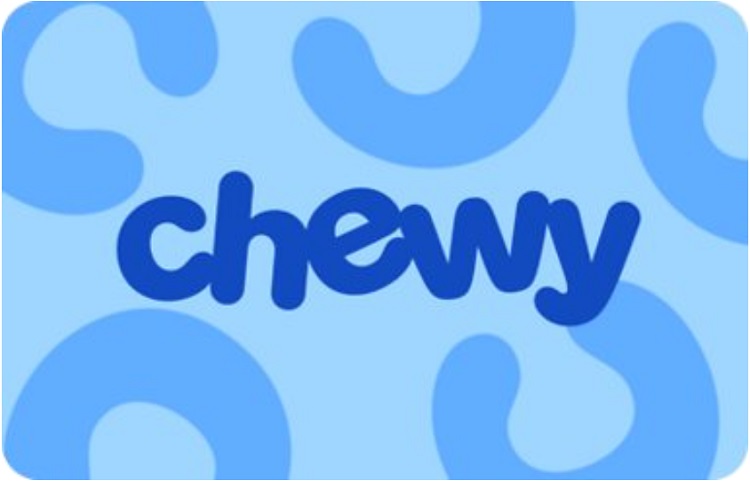 The Deal
Spend $49+ at Chewy.com in one or more transactions & earn 1,500 bonus Membership Rewards points with a targeted Amex Offer.
Key Terms
Expires July 4, 2021.
Offer valid online only at chewy.com.
Qualifying purchases must be made in USD.
Excludes items shipped to Alaska, Hawaii, US territories, and internationally outside of the US.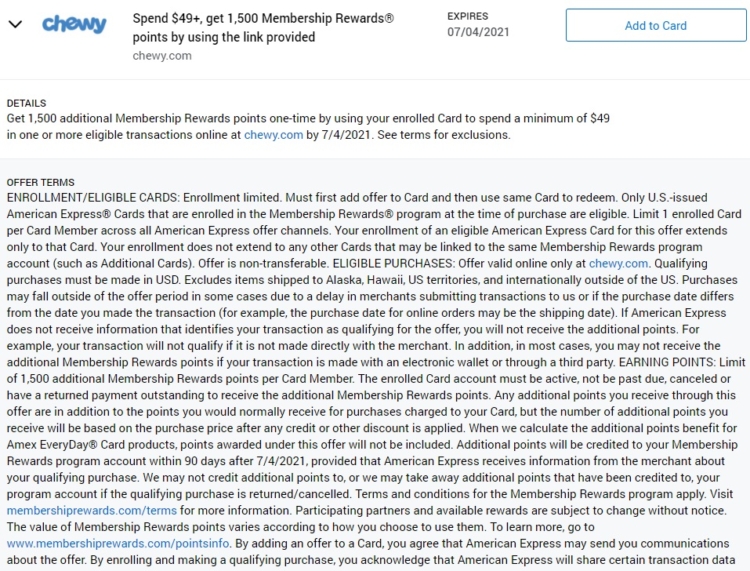 Tips & Ideas
1,500 bonus Membership Rewards is a decent offer in itself for only $49 of spend at Chewy, but it should be possible to juice it even further. That's because Chewy is offering a 10% discount when buying their gift cards through May 10.
It seems like they process payment for the gift cards themselves, so it should be possible to buy a $75 gift card for $67.50 and also earn 1,500 Membership Rewards points. Although Chewy sells a $50 gift card denomination, that won't work for this offer because the 10% discount means you'd only be charged $45 which wouldn't be enough to trigger the Amex Offer.