A week or two ago, Blackhawk Network launched a couple of new Happy gift card brands for Mother's Day. In that post I predicted that some new Happy brands for Father's Day would follow shortly and sure enough, two have just been launched.
The Father's Day Happy gift cards aren't the only new brands though. There are a couple of other new Happy gift card brands, as well as a second The Choice gift card – here's more about all of them.
Happy #BestDadEver Gift Card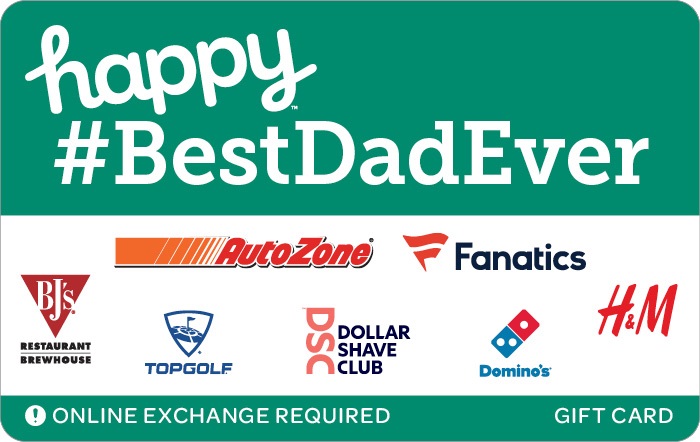 Eligible Retailers
AutoZone
Fanatics
BJ's Restaurant
Topgolf
Dollar Shave Club
Domino's
H&M
Happy Dad Gift Card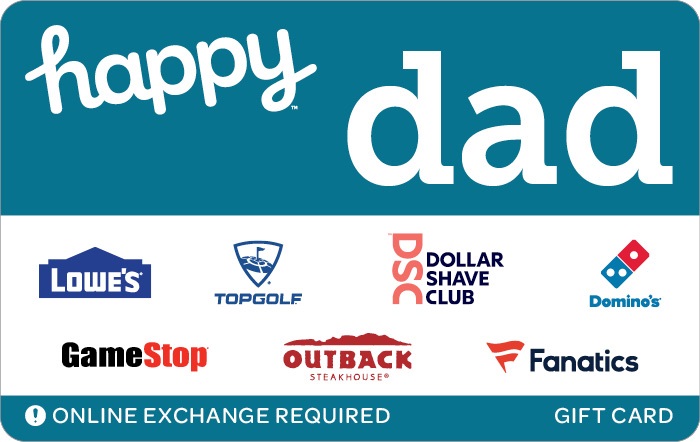 Eligible Retailers
Lowe's
Topgolf
Dollar Shave Club
Domino's
GameStop
Outback Steakhouse
Fanatics
Happy Grad Gift Card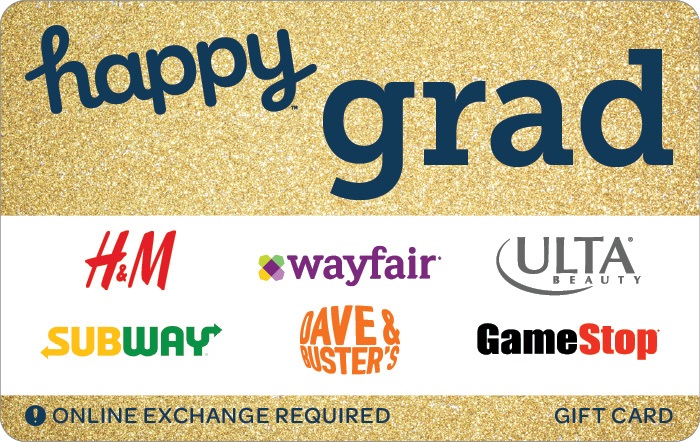 Eligible Retailers
H&M
Wayfair
Ulta Beauty
Subway
Dave & Buster's
GameStop
Thanks Teacher Gift Card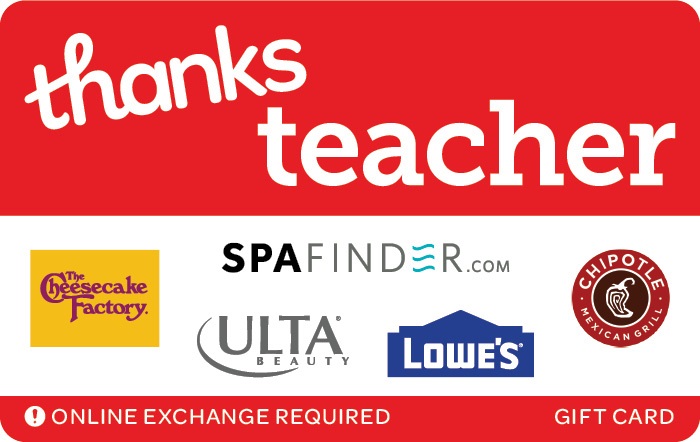 Eligible Retailers
The Cheesecake Factory
Spafinder
Chipotle
Ulta Beauty
Lowe's
The Choice Gift Card – Dining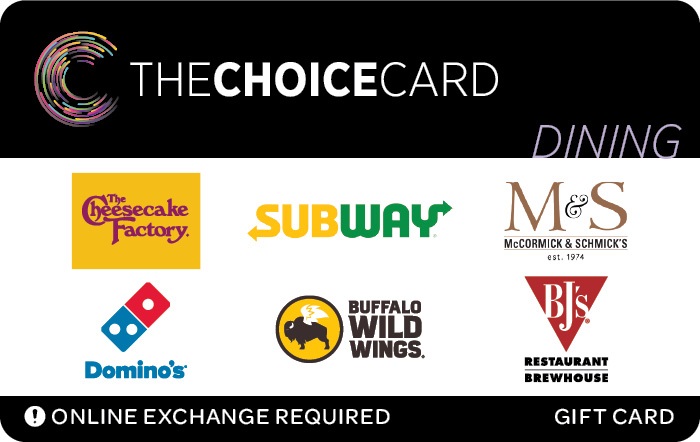 Eligible Retailers
The Cheesecake Factory
Subway
McCormick & Schmick's
Domino's
Buffalo Wild Wings
BJ's Restaurant
My Thoughts
Blackhawk Network has potentially made a smart play here with the new Happy gift cards for moms and dads. In the past, they offered Happy Mother's Day and Happy Father's Day gift cards, but then removed them from sale after those days. With these new brands, Mother's Day and Father's Day haven't been mentioned; although they've been released ahead of those days, the cards themselves are more generically branded for moms and dads. That means they can leave them on sale year-round if they want, rather than them having a limited life span.
It's interesting that they've decided to launch a new brand for Grads as they already had a Happy Graduation brand. I guess this gives more options for someone wanting to buy a gift card for a grad as they now have two separate sets of retailers they can choose from depending on what stores/restaurants the grad in their life is interested in.
The card for teachers is also interesting as it's not been branded as 'Happy Teacher' but as 'Thanks Teacher'. We'll have to wait and see if this is the launch of a larger 'Thanks' brand, but I suspect this is only going to be used for teachers. Something to be careful with for the future will be buying a Thanks Teacher gift card when there's a Happy gift card promotion somewhere as they might exclude the teacher card seeing as it's not officially a Happy gift card.
As for The Choice card, there's not much to say about this one. Seeing as it's only eligible at restaurants, it'll be of far less interest when it comes to reselling, but I guess it might make a good gift for someone who enjoys eating at those restaurants.
Something to note about all these brands is that they're all 'Swap' gift cards. That means that you can't use the Happy cards in-store as you have to redeem them for gift cards online for the eligible brands (check out this post for more about that process). That has its benefits, but also has its downsides – I'll be writing a separate post shortly about my thoughts on that.