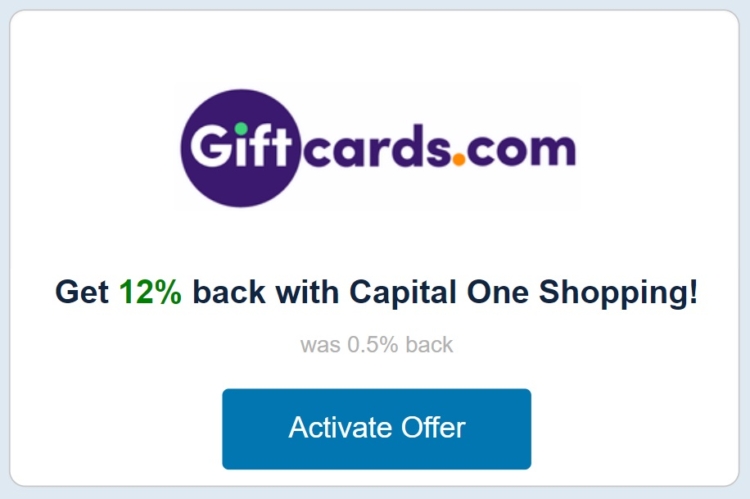 The Deal
Earn 12% cashback at Giftcards.com with a targeted offer from Capital One Shopping.
Key Terms
You may not earn more than $250.00 worth of Shopping Rewards in any single transaction.
Tips & Ideas
This is an excellent offer as it'll be valid on all gift cards purchased from Giftcards.com, including Visa and Mastercard gift cards.
This offer came via email, so keep an eye out for that in case it goes to your spam or promotions folder. Something important to be aware of is that Capital One Shopping will often give you a plethora of different rates for the same retailer depending on how you click through. The Capital One Shopping app might give one rate, the search bar on the desktop site another, filtering your personalized deals on the home page might give another and the link provided via email can be an entirely different rate altogether too. It's therefore important to click through whichever link will give you the best rate.