Update 5/2/21: This offer is around for another week.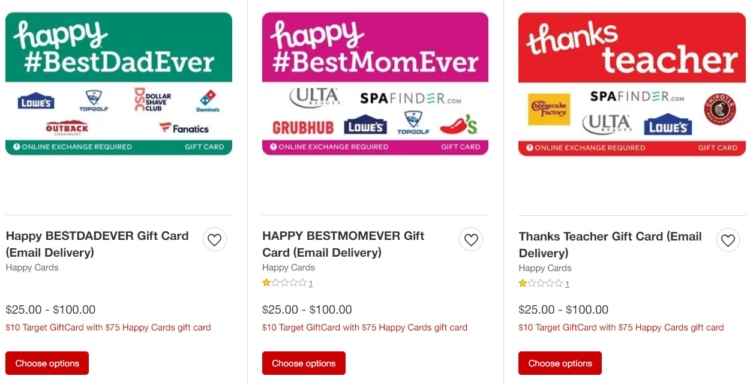 The Deal
Buy $75 gift cards for the following brands at Target & get $10 Target gift card free:
Key Terms
Expires May 8, 2021.
Redemption limit one gift card per guest per brand.
Tips & Ideas
This is a pretty good offer seeing as Target gift cards are a high value brand and all three of these Happy gift cards can be exchanged for Lowe's gift cards.
One thing to be aware of is that with a recent gift card deal at Target, the $10 Target gift cards got stuck to people's accounts and so couldn't be resold. That might happen again here, so be aware of that potential issue if doing this deal is contingent on being able to sell the $10 cards.