Update 6/23/22: More people have been targeted for this offer, this time with an expiry date of August 11, 2022.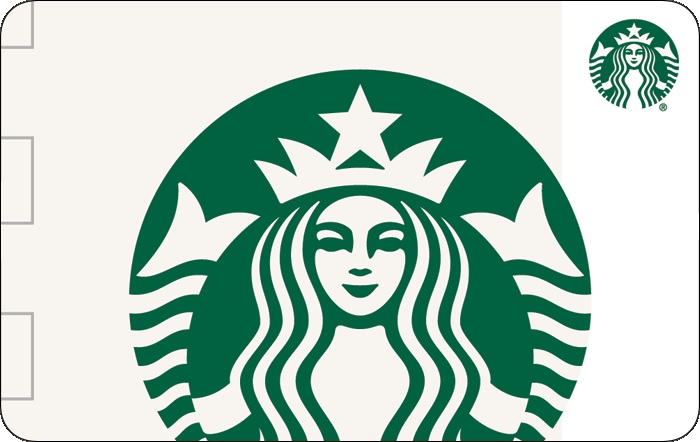 The Deal
Get 10% back at Starbucks with a targeted Chase Offer (and possibly BankAmeriDeal).
Key Terms
Expires July 14, 2022 or August 11, 2022.
$3 back maximum.
Offer valid one time only.
Payment must be made directly with the merchant.
Offer not valid at locations inside grocers, retailers, airports or hotels.
Offer not valid on third-party delivery services.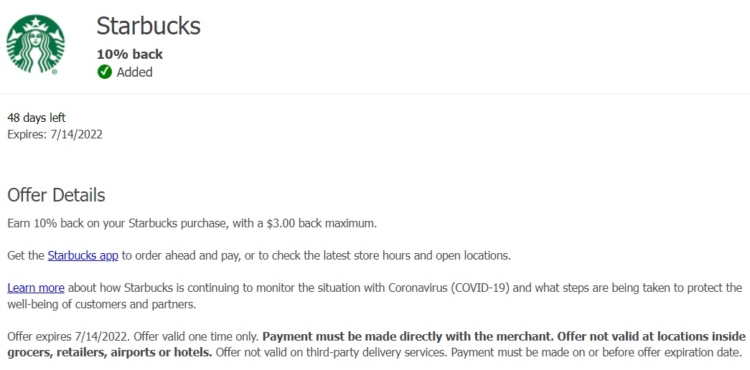 Tips & Ideas
This is a targeted offer; some cards will have a 10% statement credit offer, others might have 5% and some won't be targeted at all. Seeing as this is available as a Chase Offer, it'll likely also show up as a BankAmeriDeal and on other cards that use the same backend for these deals as Chase and BoA.
You should be able to buy a $30 gift card in-store or in-app in order to trigger the statement credit.
Past Expiry Dates
December 2, 2021
November 15, 2021
October 21, 2021
September 23, 2021
September 16, 2021
September 9, 2021
August 12, 2021
July 29, 2021
April 8, 2021
February 15, 2021
January 14, 2021
December 17, 2020
December 3, 2020
November 19, 2020
August 15, 2020
July 30, 2020
June 20, 2020