Update 9/30/20: More people have been targeted with an expiry date of December 3 ,2020.
Update 9/30/20: This offer had expired, but it's returned with a new expiry date of November 19, 2020.
Update 8/16/20: This has been extended again to September 20, 2020.
Update 7/3/20: This offer is available again with an expiry date of July 30, 2020 in some cases and August 15, 2020 in others. h/t EW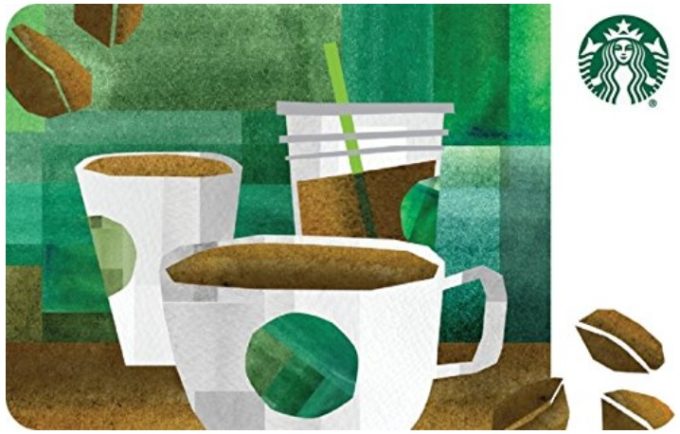 The Deal
Get 10% back at Starbucks with a targeted Chase Offer (and possibly BankAmeriDeal).
Key Terms
Expires June 20, 2020.
$3 back maximum.
Payment must be made directly with the merchant.
Offer not valid at locations inside grocers, retailers, airports or hotels.
Offer not valid on third-party delivery services.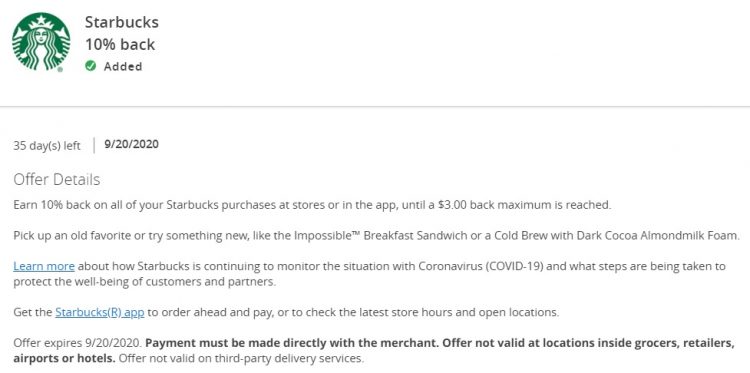 Tips & Ideas
This is a targeted offer; some cards will have a 10% statement credit offer, others will have 5% and some won't be targeted at all. Seeing as this is available as a Chase Offer, it'll likely also show up as a BankAmeriDeal and on other cards that use the same backend for these deals as Chase and BoA.
You should be able to buy a $30 gift card in-store or in-app in order to trigger the statement credit.
Unlike many Chase Offers which are one-time use only, this offer can be used more than once until you've reached the $30 limit.