Update 1/12/21: This offer is back again with an expiry date of January 21, 2021. Note that the bonus points might not post until just after the expiry date, so there's unfortunately no way of knowing for sure if a transaction has tracked. Although gift card purchases are excluded, that doesn't seem to be strictly enforced.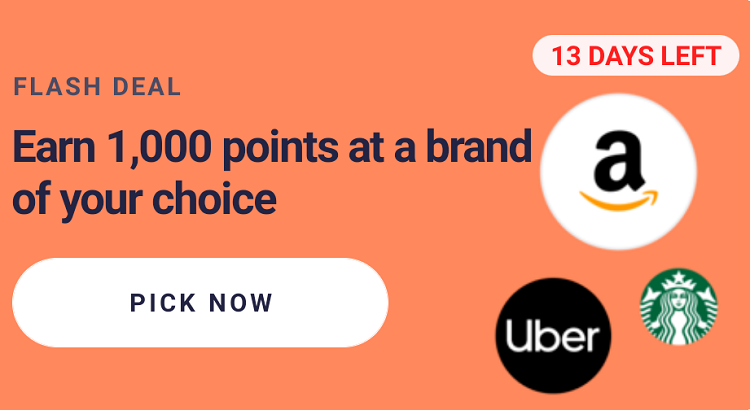 The Deal
Spend $5+ or $10+ (depending on the brand) at one of the following brands & get 1,000 bonus points in the Drop app:

Amazon
McDonald's
Starbucks
Target
Wendy's
Chick-fil-A
Dunkin' Donuts
Publix

My Drop referral link – we'll both get 5,000 points (worth $5). If it asks you for a specific referral code, mine is tmtf2.
Key Terms
Expires January 21, 2021.
Limit 10,000 users.
Must claim Flash Deal.
Tips & Ideas
The spend requirements might be different depending on the brand you choose. I chose Starbucks as my option and only have to spend $5 there, but other brands might have a $10 spend requirement.
Depending on the brand you select, it might be possible to stack the deal with additional savings. For example, if you choose Starbucks you could stack with an Amex Offer or Chase Offer if it's available on one of your cards right now.
$1 worth of points isn't great, but could be useful if you're trying to reach a redemption level to cash out your points.
Past Deals
December 29, 2020-January 7, 2021
December 1-10, 2020
November 13-26, 2020
October 2-15, 2020
September 21-October 1, 2020
September 3-16, 2020
July 10-23, 2020