Update 11/26/21: This offer goes live today.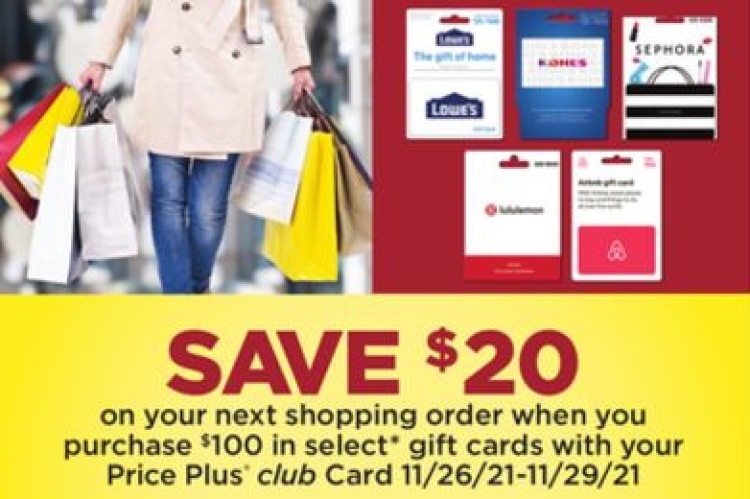 The Deal
Buy $100 gift cards for any third party gift card brands at ShopRite & get $20 off your next shopping order.
Key Terms
Purchase $100 gift card between November 26-29, 2021.
Redeem ShopRite coupon between November 30, 2021 and December 4, 2021.
Excludes ShopRite, GO Shop, GO Play, GO Eat, GO Celebrate, GO Enjoy, GO Have Fun, Visa and Mastercard gift cards.
Must be one transaction.
Limit one per customer.
Qualification certificate prints at register and must be presented to redeem $20 on your next shopping order at your local ShopRite store between the dates listed above.
Minimum purchase of $20 required (excludes prescription medications, gift cards, postage stamp sales, milk, cigarettes, fuel, tobacco products, alcoholic beverages or any other items prohibited by law).
Tips & Ideas
The description of the offer refers to 'select' gift cards and there are pictures of five different gift card brands, but this type of offer at ShopRite is valid on all third party gift cards, with the only brands/types of cards not allowed being listed in the exclusions above. That means you can buy gift cards for high value brands like Best Buy, Home Depot, Apple, Nike, eBay, etc.
There's a targeted ShopRite Amex Offer, so that's a good payment option if you're targeted.
Note that this offer doesn't begin until Black Friday, so I'll republish this on the 26th.