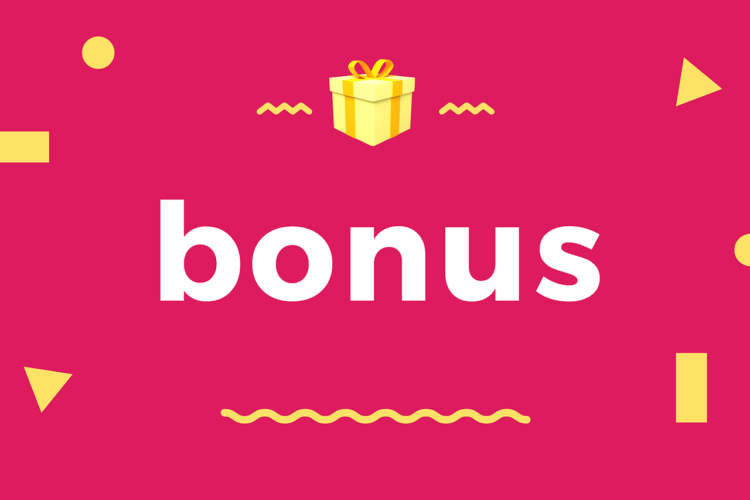 The Deal
Earn $30 bonus when reselling $4,000+ gift cards to Aligned Incentives & mentioning GC Galore as your referrer.
Direct link to application – mention GC Galore in the referral section to earn the $30 bonus.
Key Terms
If you sell us non-GAP brands gift cards for a Net Payout of $4,000 or more during the Promo Period, we'll add a $30 bonus on your 12/14/21 payout.
Promo Period runs 12:01a 10/12/21 through 11:59p 11/14/21, Central Time.
Net Payout is the amount we pay you for your cards (e.g. if you receive $90 for a card with a face value of $100, the $90 payout is added to your Net Payout).
Net Payout is reduced by any cards sold during the Promo Period that are debited, even if the debit occurs after the Promo Period. If a debit causes your Net Payout to drop below $4000 after the conclusion of the Promo Period, your $30 bonus may also be debited.
GAP brands (Old Navy, Athleta, Banana Republic, GAP, Baby GAP, GAP Kids) do not count towards the $4,000.
Non-gift card items such as US Mint coins do not count towards the promo.
Tips & Ideas
My Experience
I've been reselling gift cards to Aligned Incentives for almost a year and have had a very good experience so far. I've sold something like $30,000 of face value gift cards to them in that time and have always received payment on time each week.
Payment
Payment is issued weekly for the submission period that ended nine days prior. For example, at the time of writing this post the submission period is October 11-17, 2021. Payment for any cards submitted during this week will therefore be issued on October 26, 2021.
Aligned Incentives issues payment by eCheck. If you're not familiar with eChecks, they're digital checks that you can print off and deposit to your account like normal checks for the most part. I say 'for the most part' because I used to be able to deposit them to my Wells Fargo account using the Wells Fargo app, but in recent weeks the app hasn't accepted them. I have been able to deposit them in-branch/at drive-thrus without any issue though.
Things To Be Aware Of
There are a few key things to be aware of with this promotion. I've highlighted them in bold in the key terms, but thought it'd be worth covering them again here. For starters, Gap family of brands gift cards are excluded from this promotion.
Second, you have to resell $4,000 worth of gift cards based on the net payout. That's different to the face value of the cards. For example, let's say you sell $4,000 worth of gift cards at 80%. Your net payout would be $3,200, so you'd need to sell another $800 worth of cards based on their net payout value to hit the $4,000 mark to get the $30 bonus.
Third, you have to have submitted $4,000 worth of cards based on their net payout value by November 14. If you apply ASAP and get approved quickly, that gives you about four weeks, so an average of $1,000 per week. That's not bad, especially because we'll likely start seeing even more gift card deals in the coming weeks as we head into the holidays.
Rates & Gift Card Selection
Aligned Incentives doesn't always have the widest range of gift card brands they accept at any given time compared to some other resellers or selling on Raise. However, on your Seller Dashboard you can request a deal if there's an offer you want to take advantage of (or have already bought), so it's worth reaching out to them if there's a brand and/or deal not listed.
One of the great things about Aligned Incentives is that they offer some great resale rates. That can make gift card deals either more profitable, or at the very least make some deals break even where they wouldn't be with other resellers or by listing the cards yourself on Raise. For example, at the time of writing this post Dollar General is offering a 10% discount on DoorDash gift cards. Aligned Incentives had been offering a 90% payout rate with a cap of $1,800 in face value gift cards per reseller. That cap has all gone now, but it's a good example of deals that become possible thanks to the higher rates they sometimes offer.
Similarly, they're offering 90% for Lowe's gift cards from the Staples sale. That made that deal break even before taking into account portal cashback and 5x on an Ink Plus or Ink Cash card.
Risk
Gift card reselling is inherently risky. When I started selling to Aligned Incentives, I started small. My first payout was for $414, then I didn't end up selling anything to them for a couple of months, then my next payouts were $380 and $120. Over time, I became more confident in my experience with them and so have increased how much I've been willing to sell to them at any one time.
If you're interested in earning the $30 bonus, you won't have the luxury of ramping up slowly like I did seeing as you need to resell $4,000 of net value cards by November 14. If you're not confident in committing to that, that's completely fair enough and I'm certainly not going to suggest you should – it's all about your risk tolerance.
My Commission
For full disclosure, I'll earn $10 for anyone who signs up and completes the above requirements.
Questions
I've tried to address as much as I could think to include in this post, but let me know if you have any questions and I'll do my best to answer them.