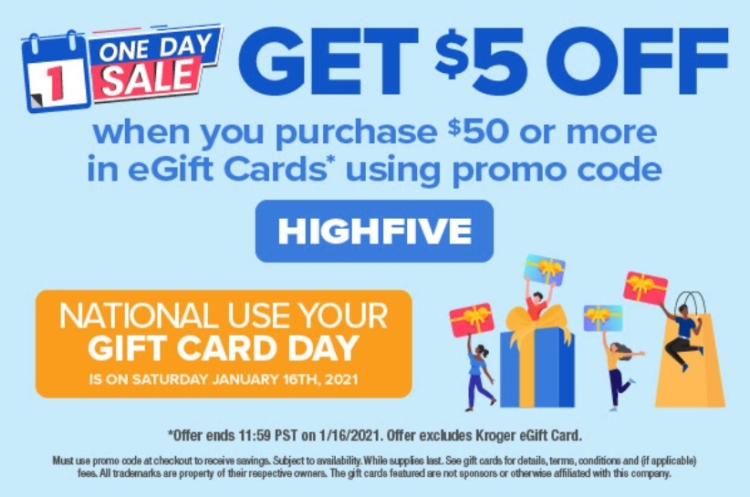 The Deal
Buy $50 eGift card for $45 from Kroger online when using promo code HIGHFIVE.
Key Terms
Expires January 16, 2021.
Excludes Kroger eGift card.
Tips & Ideas
This is a 10% discount which is a fairly good discount considering it's valid on all eGift cards sold by Kroger online. That does limit your choice to an extent though as they don't sell Best Buy, Amazon or Disney eGift cards.
In terms of high value gift cards, you can buy Target, eBay and Apple. You can also indirectly buy a Home Depot gift card at a 10% discount by buying a Habitat For Humanity Giving Good gift card and converting to Home Depot.