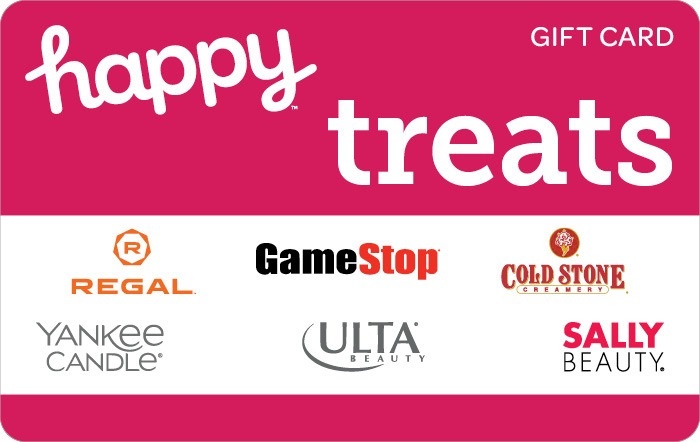 The Deal
Buy $50 Happy gift cards for the following brands from GiftCardMall for $45 (our affiliate links):
Key Terms
Expires October 22, 2020.
Limit 10 per brand.
Tips & Ideas
I've entered that there's a limit of 10 per brand above, but I'm not sure if that's enforced. If you try adding more than that, it'll give you a message in your cart that "Happy Treats Gift Card Sale: Limit to buy this gift card was reached. You cannot enter a quantity greater than 10." However, it does allow you to increase the number of cards in your cart and seems to continue adding a $5 discount for each one. It might be that it won't let you actually check out that many though.
Something important to note with these deals is that even though the $50 cards have been discounted by 10%, you have to pay for shipping which reduces the discount. GiftCardMall charges $1.99 shipping per card which means you're only getting a 6% discount. However, if you're ordering a bunch of cards, you'd be better off selecting trackable shipping for $10.95. Not only is it trackable, but that's a flat fee which reduces the shipping cost per card the more you order.
Also be sure to click through to GiftCardMall from a shopping portal if you've not already reached your $2,000 per month cashback limit – here are the current rates. Note that even though it's listed a little further down, TopCashback is offering 5% cashback for Happy gift cards, so that seems to be the best option.