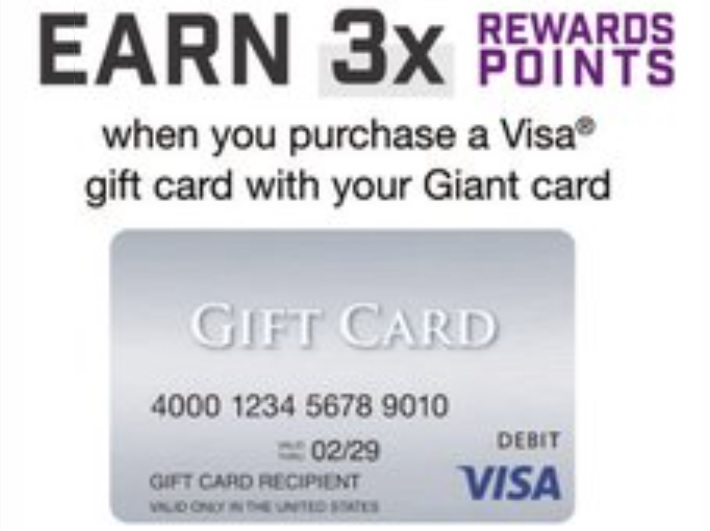 The Deal
Earn 3x points when buying Visa gift cards at Giant, Martin's and Stop & Shop.
Key Terms
Offer valid October 22-28, 2021.
Stop & Shop only – bonus points can be earned up to $2,000 in gift card purchases per week, per household.
Tips & Ideas
3x points means that you'll earn 1,500 points for every $500 variable load Visa gift card that you buy. Those points can be redeemed for $15 off groceries which more than offsets the $5.95 purchase fee of the card.
You can potentially use those points for even better value when redeeming them for gas savings, although that'll partly depend on how much fuel you need and which store you're earning points with as gas redemption options vary.
Note that Stop & Shop has instituted a new policy which means that you can only take advantage of gift card deals once during a promotion period, but thankfully that hasn't been implemented with Giant or Martin's stores yet.
Past Deals
July 23-29, 2021
June 4-10, 2021
May 14-20, 2021
March 12-18, 2021
November 27-December 3, 2020
October 16-22, 2020
July 10-16, 2020
June 5-11, 2020
May 15-21, 2020
March 13-19, 2020
November 29-December 5, 2019
October 11-17, 2019
July 12-18, 2019
May 17-23, 2019
March 15-21, 2019