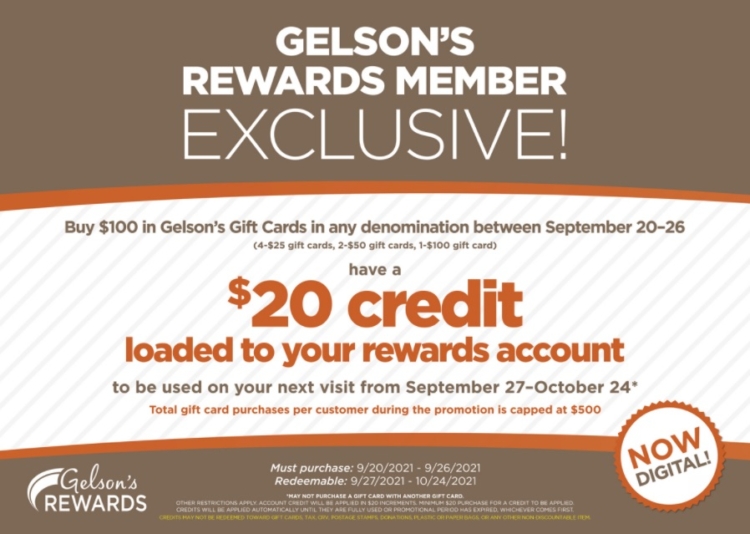 The Deal
Buy $100 Gelson's gift cards & get $20 credit loaded to your rewards account.
Key Terms
Expires September 26, 2021.
Valid on any denominations (4x $25, 2x $50, 1x $100, etc.)
$20 credit valid September 27 to October 24, 2021.
May not purchase a gift card with another gift card.
Other restrictions apply.
Account credit will be applied in $20 increments.
Minimum $20 purchase for a credit to be applied.
Credits will be applied automatically until they are fully used or promotional period has expired, whichever comes first.
Credits may not be redeemed toward gift cards, tax, CRV, postage stamps, donations, plastic or paper bags, or any other non-discountable item.
Tips & Ideas
The fact that the terms state that 'Account credit will be applied in $20 increments' suggests you can do this offer more than once, although I'm not certain about that.
It's great that you get four weeks to redeem the credits, although there'll be a limit as to how much you can scale the deal unless you're able to resell the Gelson's gift cards (assuming you won't want to float thousands of bucks in their gift cards).
h/t Roman