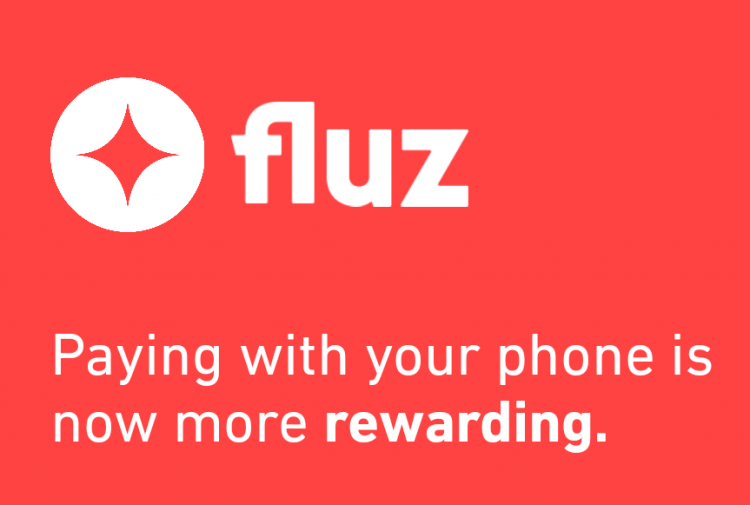 Several months ago, Fluz started passing on merchant coding when buying certain gift cards in the app. First up were brands that fell in the office supply store category and they've since done a similar thing travel, groceries and dining.
That means it now works a little more like United's MPX app which also passes along coding. That's notable because it means if you pay with a card that offers bonus points in a certain category, you'll earn those bonus points along with cashback from Fluz.
There are a couple of important things to note regarding these updates:
1) Occasional Coding Issues
Fluz doesn't always pass on the merchant coding. There have been reports in the past that some office supply and travel gift cards weren't coding correctly, although those tended to be temporary issues. If you're planning on making a large purchase, it might be worth making a small test purchase first to check that it does code correctly on the card you want to pay with.
2) Might Get Better Returns Elsewhere
The fact that Fluz passes on merchant coding while also offering cashback in most cases means you can get nicely rewarded depending on the credit cards you earn. However, that doesn't necessarily mean it's always your best option.
For example, Target gift cards code as groceries. At the time of writing this, Fluz isn't offering any cashback, but you could, say, earn 4x Membership Rewards by paying with an Amex Gold card. However, you could buy those gift cards in-store at a grocery store and earn 4x, while potentially also earning points in your grocery store's loyalty program which offer savings on gas and/or groceries.
Another example is Airbnb. At the time of writing this post, they're offering 2% cashback. Paying with a Chase Sapphire Reserve card would earn you 3x on top of that 2% cashback. If you have a Chase Ink Plus or Ink Cash card though, you could buy that gift card at Staples or Office Depot/OfficeMax and earn 5x Ultimate Rewards which is more valuable than 3x Ultimate Rewards + 2% cashback.
That's not to say that you shouldn't take advantage of the fact that Fluz passes along merchant coding – just that it's always worth trying to get the best return possible. Fluz can particularly useful if you need a gift card immediately and so don't have an opportunity to maximize the gift card purchase in other ways seeing as they issue the gift card number and PIN instantaneously.
Anyway, here's a list of all the different categories, the eligible gift card brands in the Fluz app and their respective merchant codes. If you've read this far and don't know much – or anything at all – about Fluz, check out this complete guide.
Travel
Airbnb – 4,722
American Airlines – 4,722
Amtrak – 4,722
Carnival Cruises – 4,722
Celebrity Cruises – 4,722
Delta Air Lines – 4,722
Fairmont Hotels & Resorts – 4,722
Flightgiftcard – 4,722
Global Hotel Card US – 4,722
Groupon – 5,812
Holland America Line – 4,722
Hotelgift – 4,722
Hotels.com – 4,722
Princess Cruises – 4,722
Raffles Hotels & Resorts – 4,722
Royal Caribbean – 4,722
San Luis Resort – 4,722
Southwest Airlines – 4,722
TripGift – 4,722
Uber – 4,722
Westgate Resorts – 4,722
Wyler's Hotels – 4,722
Grocery
Amazon Fresh – 5,411
Dean & DeLuca – 5,411
Giant Eagle – 5,411
Kroger – 5,411
Sheetz – 5,411
Target – 5,411
Walmart Grocery – 5,411
Dining
99 Restaurant & Pubs – 5,812
Amazon Meal Kits – 5,812
American Girl Place Restaurants – 5,812
Applebee's – 5,812
Aquarium – 5,812
Auntie Anne's – 5,812
Babin's Seafood House – 5,812
Bahama Breeze – 5,812
Bakers Square – 5,812
Baskin-Robbins – 5,812
Bertucci's – 5,812
Bill's Bar & Burger – 5,812
BJ's Restaurants – 5,812
Black Angus Steakhouse – 5,812
Bloomin' Brands – 5,812
Bob Evans Restaurants – 5,812
Bonefish Grill – 5,812
Boston Market – 5,812
BR Guest – 5,812
Brinker Restaurants – 5,812
Brio/Bravo Restaurants – 5,812
Bubba Gump – 5,812
Buca Di Beppo – 5,812
Burger King – 5,812
Cadillac Bar – 5,812
Café Spaggia – 5,812
Captain D's – 5,812
Caribou Coffee – 5,812
Carrabba's Italian Grill – 5,812
Carvel – 5,812
Caviar – 5,812
Chart House – 5,812
Cheddars Scratch Kitchen – 5,812
Cheryl's – 5,812
Chili's – 5,812
Chipotle – 5,812
Cinnabon – 5,812
Claim Jumper – 5,812
Cold Stone Creamery – 5,812
Darden Restaurants – 5,812
Domino's – 5,812
DoorDash – 5,812
Dos Caminos – 5,812
Dunkin' – 5,812
Fazoli's – 5,812
Fleming's Prime Steakhouse & Wine Bar – 5,812
Fogo de Chao Brazilian Steakhouse – 5,812
Fruit Bouquets – 5,812
Ghirardelli Chocolate – 5,812
Goodcents – 5,812
Grotto – 5,812
Groupon – 5,812
Grubhub – 5,812
Hard Rock Cafe – 5,812
Herbie's On The Park – 5,812
Hooters – 5,812
IHOP – 5,812
Jake Melnick's Corner Tap – 5,812
Jamba Juice – 5,812
Jersey Mike's Subs – 5,812
Joe's Crab Shack – 5,812
Krispy Kreme Doughnut – 5,812
LaGriglia – 5,812
Landry's – 5,812
Landry's Seafood – 5,812
Legal Sea Foods – 5,812
Levy Restaurants – 5,812
Line & Lure – 5,812
Lobster Gram – 5,812
LongHorn Steakhouse – 5,812
Lucille's Smokehouse BBQ – 5,812
Maggiano's Little Italy – 5,812
McAlister's Deli – 5,812
McCormick & Schmick's – 5,812
Michael Jordan's Steak House – 5,812
Mitchell's Fish Market Restaurant – 5,812
Moe's Southwest Grill – 5,812
Morton's The Steakhouse – 5,812
Motor At The Harley Davidson Museum – 5,812
O'Charley's – 5,812
Olive Garden – 5,812
Omaha Steaks – 5,812
On The Border Mexican Grill & Cantina – 5,812
Outback Steakhouse – 5,812
P.F. Chang's – 5,812
Paddlefish – 5,812Panera Bread – 5,812
Papa John's – 5,812
Peet's Coffee & Tea – 5,812
Piccadilly – 5,812
Pinkberry – 5,812
Quiznos – 5,812
Rainforest Café – 5,812
Red Lobster – 5,812
Red Robin – 5,812
River Crab Blue Water Inn – 5,812
River Roast – 5,812
Ruby Tuesday – 5,812
Ruth's Chris – 5,812
Saltgrass Steak House – 5,812
Schlotzsky's – 5,812
Seamless – 5,812
Seasons 52 – 5,812
Spiaggia – 5,812
Starbucks – 5,812
Steak 'n Shake – 5,812
Stock Yards – 5,812
Strip House – 5,812
Studio Movie Grill – 5,812
Taco Bell – 5,812
Texas Roadhouse – 5,812
TGI Fridays – 5,812
The Cheesecake Factory – 5,812
The Coffee Bean & Tea Leaf – 5,812
The Oceanaire – 5,812
Tijuana Flats – 5,812
Tony Roma's – 5,812
Uber Eats – 5,812
Uno Pizzeria & Grill – 5,812
Vic & Anthony's – 5,812
Village Inn – 5,812
Walmart Cafeteria – 5,812
Willie G's – 5,812
Wine.com – 5,812
Yard House – 5,812
Office Supplies
Amazon Business – 5,111
Apple – 5,111
Office Depot & OfficeMax – 5,111
Overstock.com – 5,111
Skype – 5,111
Staples – 5,111
Walmart Business – 5,111