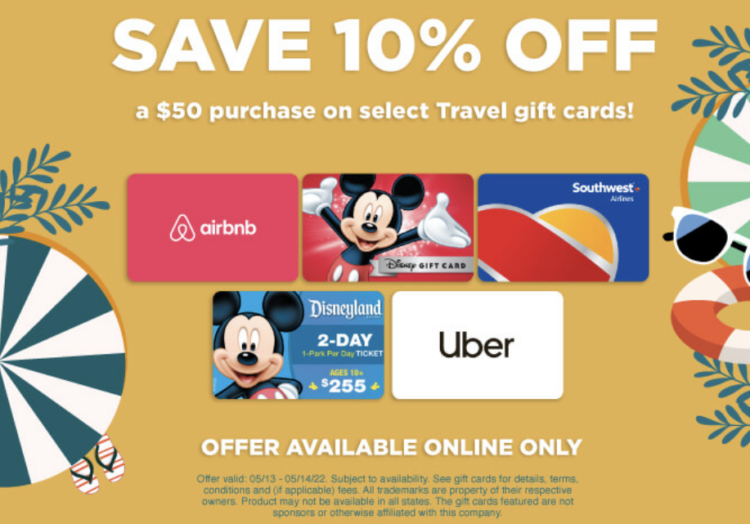 The Deal
Meijer is offering 10% off the following gift cards online:

$50 Airbnb
$50 Uber
$50 Uber Eats
$50 Disney
$50 Southwest
$255 2 Day, 1 Park Disneyland Resort
Key Terms
Expires May 14, 2022.
Limit 10 per brand.
Tips & Ideas
Meijer has a digital coupon giving a similar discount on most of these brands in-store, but it's nice to have this offer available to anyone online too even if you don't live in a Meijer area.
Payment is processed by Blackhawk Network and so won't code as a grocery purchase.