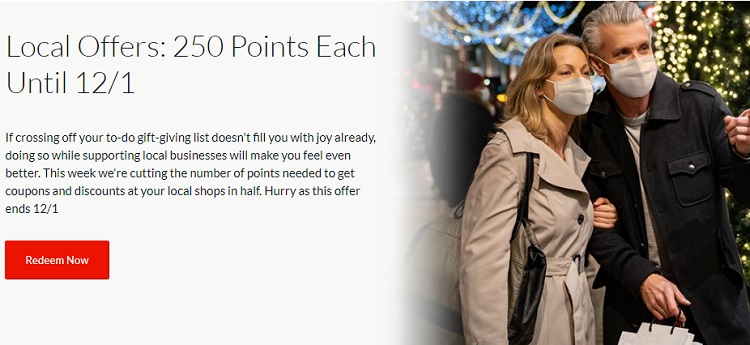 I shared earlier that you can redeem 1,500 AARP Rewards points for a digital gift code worth up to $30 off Airbnb Local Experiences.
A potentially even better value for your points is to redeem them for Local Offers. Those Local Offers usually cost 500 points, but AARP Rewards has halved that to 250 points through December 1, 2020.
You can find Local Offers here; you might need to change your location depending on where it thinks you are. We're currently in Ocean City, MD and visited the Ocean City Life Saving Station Museum last weekend. The museum's own website had a Buy One Get One Free coupon, but if that wasn't available you could redeem 250 points for the same deal.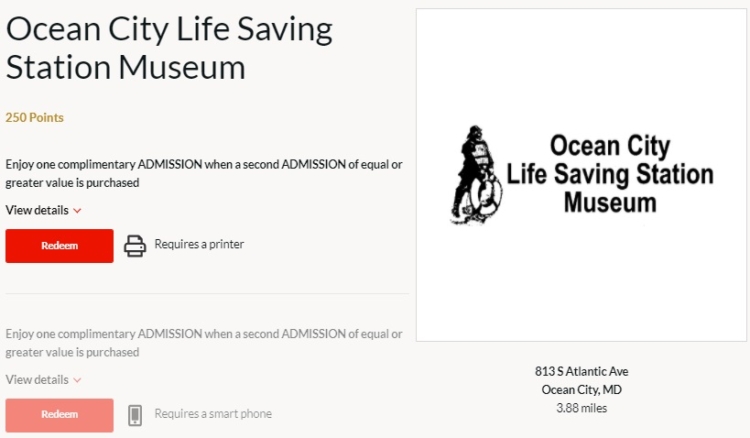 Tickets were only $5, so my wife and I just paid full price for both of us seeing as it's a small museum which is privately run, so could probably do with all the money they can get.
100 yards away is Ripley' Believe It Or Not and AARP Rewards Local Offers has a Buy One Get One Free deal for there too.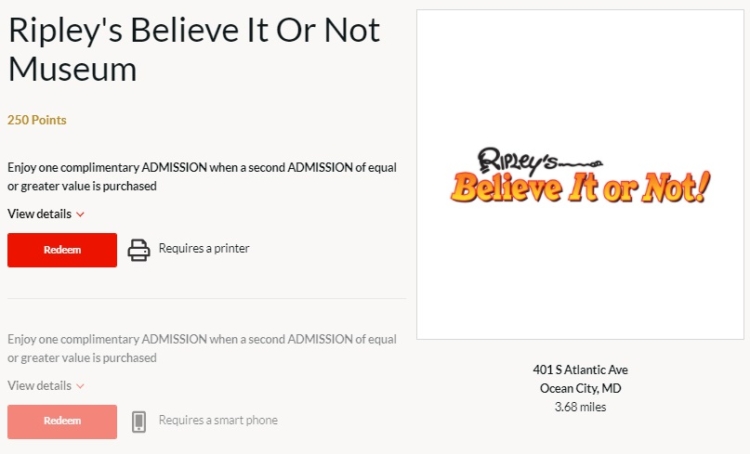 It looks like tickets usually cost $19.99, so redeeming 250 AARP Rewards points to save $20 is great value. If you have an AARP membership, you should have some points in your account anyway as they get awarded when purchasing a membership. If not, there are various 2 minute videos you can watch to earn 250-500 points a time, so that's well worth it if it'll save you $20.
It's not only museums available in the list of Local Offers. You can also print off discount coupons for chain retailers, restaurants, experiences and more.
That's why I always recommend redeeming AARP Rewards points for Local Offers rather than gift cards because you usually have to redeem at least 10,000 points for a $5 gift card. Why do that when you can redeem 250 points to save significantly more than that?