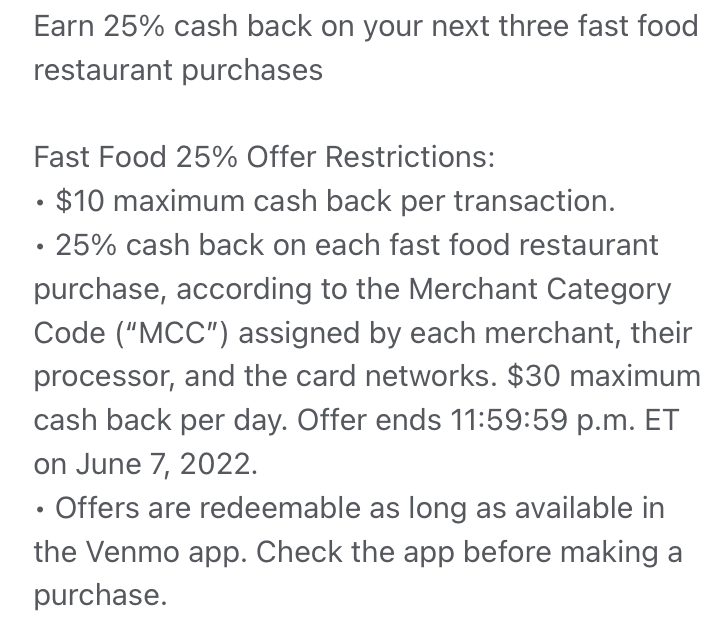 The Deal
Earn 25% cashback on your next three fast food restaurant purchases with the Venmo debit card.
Key Terms
Expires June 7, 2022 at 11:59:59pm.
$10 maximum cash back per transaction.
$30 maximum cash back per day.
Tips & Ideas
This is a great deal, especially seeing as it can be used three times. With a maximum of $10 cashback per transaction, you'll max this out when spending $40 per transaction.
It should be possible to buy gift cards in-restaurant to lock in the discount from this offer.
Note that the Venmo debit card's spending offers like this are powered by Dosh. I'm therefore assuming it's not possible to stack this Venmo offer with regular Dosh cashback. For example, Dosh offers up to 10% cashback at Shake Shack, so I don't think you could earn 25% from Venmo and 10% from Dosh. If you have your Venmo debit card linked in Dosh, it might therefore be best not to use this offer at a restaurant that shows up in Dosh in cash the lower Dosh cashback amount overrides the Venmo offer.
h/t Matt