Update 4/4/21: TopCashback has increased the rate for new users to 21%. h/t EW
Update 4/2/21: These increased rates were listed as ending last night, but they've been extended for at least one more day.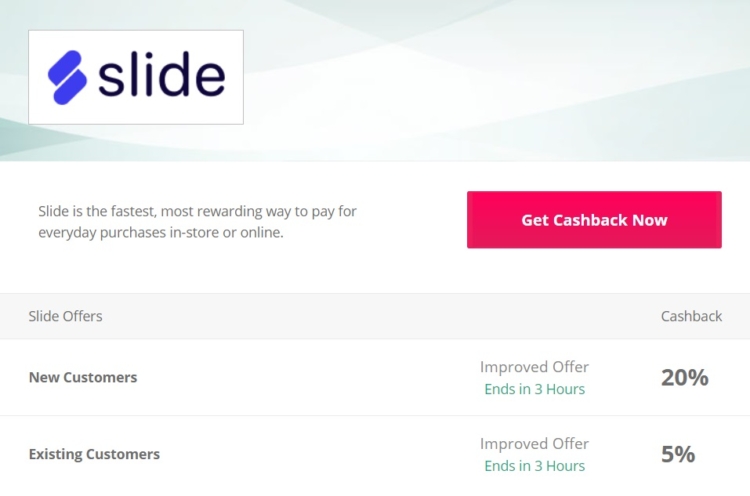 The Deal
TopCashback is offering the following increased rates for Slide purchases:

20% – new users
5% existing users
Key Terms
Tips & Ideas
Apologies for posting this so late, but I've been out all day. This is a particularly great offer for new users, but even for existing users 5% is a good rate as it's in addition to the 4%/5% cashback you'll earn from Slide.
h/t EW