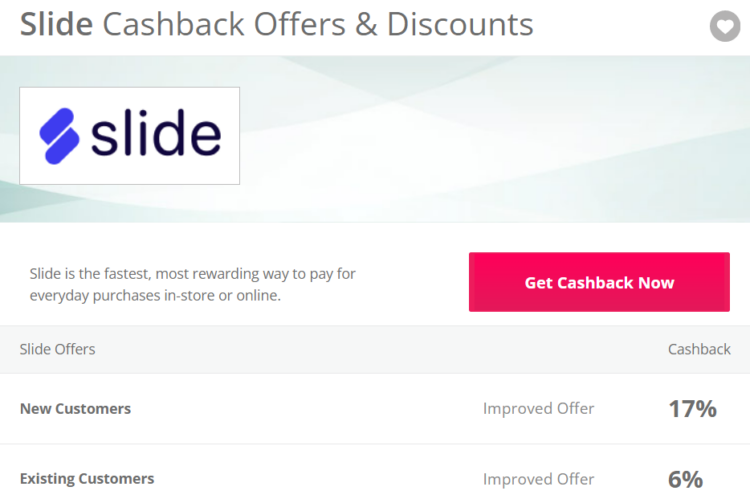 The Deal
TopCashback is offering the following rates for purchases in the Slide app:

New users – 17%
Existing users – 6%

My Slide referral link. You'll get $5 off your first four orders and I'll get a $5 credit for each of your first four orders.
Key Terms
Expiry date unknown.
Cash back is not eligible on prefunding the Slide Balance and unfortunately the transaction of funding the account does count as a first transaction, therefore making the user an "existing user".
Tips & Ideas
TopCashback normally offers 15% cashback for new Slide users and 4% for existing users, so these rates are 2% higher than normal. That's not as good as some past elevated rates, but it's still a nice boost.
This cashback is on top of the 4-6% cashback you earn from Slide, so existing users can earn up to 12% cashback on all their purchases which is a decent deal.