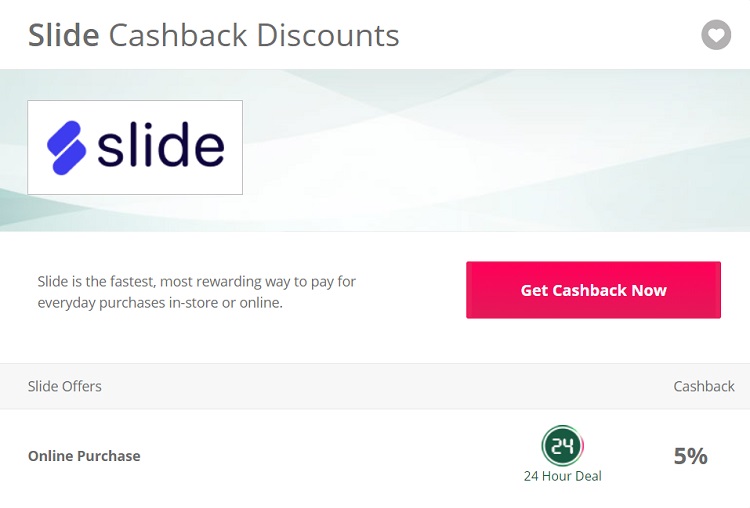 The Deal
Earn 5% cashback on gift card purchases in the Slide app after clicking through from TopCashback.
Key Terms
Tips & Ideas
In case you're not familiar with Slide, it's an app created by Raise which offers a flat rate of 4% cashback when buying first-hand gift cards. While 4% cashback isn't great for many brands seeing as you can often get larger discounts than that elsewhere (including from Raise itself), it can be useful for brands which don't normally attract large discounts like eBay and Apple/iTunes.
Getting 5% cashback from TopCashback is therefore a fantastic deal as it means you'll earn a total of 9% cashback on gift cards bought in the Slide app. In addition to eBay and Apple/iTunes, they also have Airbnb, Google Play, Uber, Uber Eats, Southwest and more (but sadly no Best Buy).
TopCashback is listing this as a 24 hour deal, so it expires today (October 5). Well, TopCashback seems to work on a weird clock, so it actually expires at 4am ET on October 6. I'm not sure if that means they'll completely stop offering cashback on Slide purchases today or if the rate will get reduced. When they increase the cashback rate, they normally say that the rate is increased, so the fact that it's listed as a 24 hour deal suggests they'll stop offering cashback for the Slide app after today. Having said that, it might just be that they're trialing this, so hopefully Slide will be added as a TopCashback retailer on a permanent basis.
In the meantime, fill your boots at 9%.