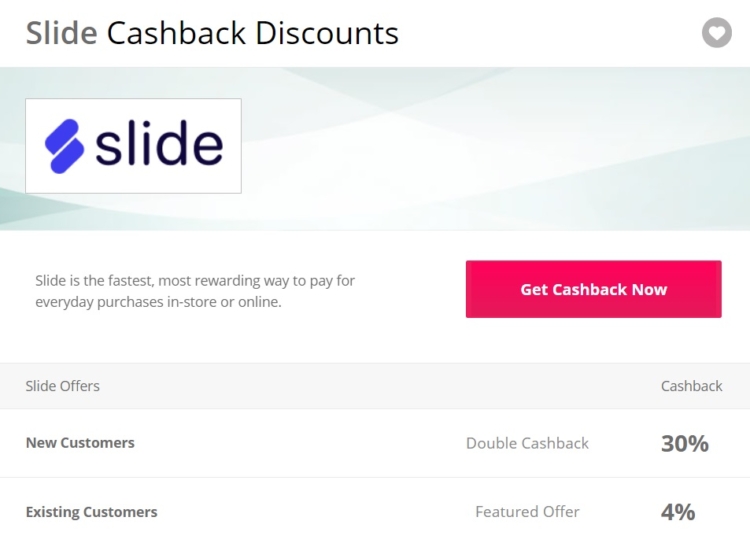 The Deal
Earn 30% cashback on your first gift card purchase in the Slide app when tapping through from TopCashback.
Key Terms
Tips & Ideas
TopCashback normally offers 15% cashback for first-time Slide users, so this 30% rate is twice as good. In addition to the 30% cashback you'll also earn 4% or 5% cashback from Slide depending on if you've prefunded your account or not.
If you initially sign up through a referral link (here's mine), you also get $5 off your first four purchases for a total discount of $20. If you do that, use the referral link (either mine or someone else's) to register, then close the app completely and then click through from TopCashback – the transaction will then hopefully track correctly.