Update 3/26/21: Target has this offer listed in next week's ad which means it'll continue through to at least April 3.
Update 3/19/21: This offer is around for another week and so is now due to expire on March 27.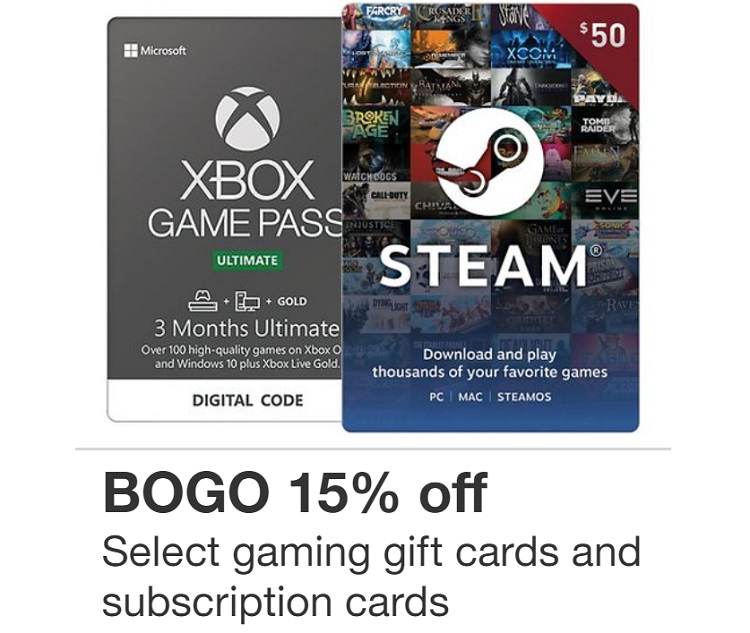 The Deal
Buy one of the following gaming gift cards at Target and get 15% off a second gaming gift card:

Steam
Nintendo eShop
Roblox
Xbox
Xbox Live
Xbox Game Pass
Xbox Game Pass For PC
Nintendo Switch Online
Twitch

Direct link to offer (you might need to search for some of these brands as not all show up at this link).
Key Terms
Expires March 20 27, 2021.
Tips & Ideas
This is effectively 7.5% off two gift cards, so in theory it's not a great deal. Having said that, if you pay with a Target RedCard you'll get an extra 5% off which makes the total discount 12.13% which might be of interest for brands like Steam.
Past Deals
February 28-March 6, 2021
December 13-26, 2020