Update 2/23/21: Quick reminder that this goes live at 2pm ET. As mentioned in the original post, it'll likely sell giveaway out quickly, so it'd be best to have the app ready to go.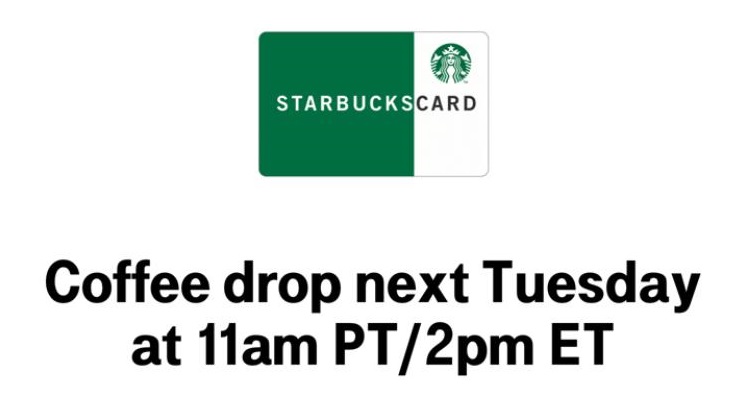 The Deal
Get $3 Starbucks gift cards free in the T-Mobile Tuesdays app.
Key Terms
Offer valid February 23, 2021 at 2pm ET.
Tips & Ideas
This is a nice little deal for T-Mobile customers, although it says supplies are limited and so it'll likely "sell" out fast. I'll republish this post next Tuesday as a reminder to be ready at 2pm ET.
h/t Ari