Sorry, this deal has ended.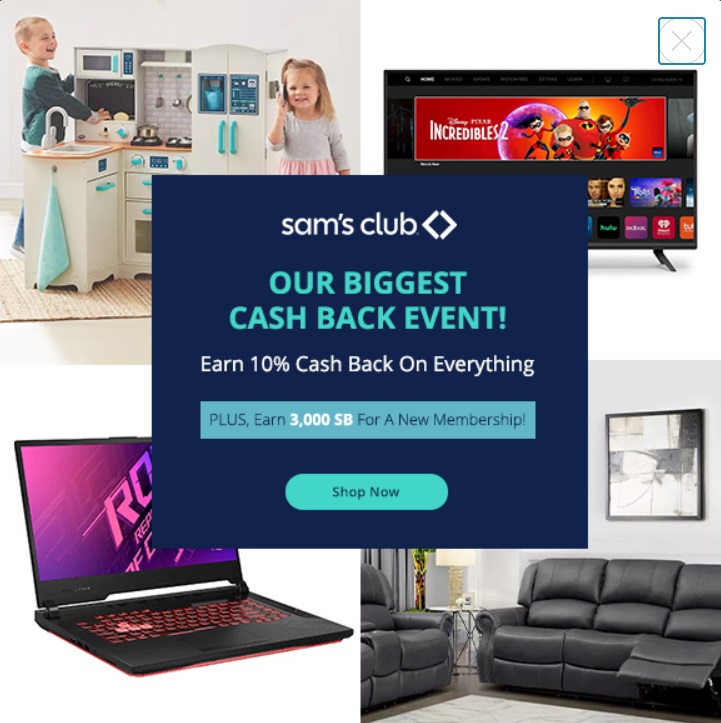 The Deal
Earn 10 Swagbucks per dollar on everything at SamsClub.com.
Key Terms
Tips & Ideas
First Rakuten offered 2%/2x on gift cards at Sam's Club, then it was 3%/3x, then it briefly went up to 4%/4x. TopCashback is now offering 6% for an indeterminate amount of time, but this Swagbucks offer potentially blows them all out of the water.
10 Swagbucks per dollar is worth 10%. Swagbucks are effectively as good as cash seeing as they can be redeemed via PayPal and they're listing this as 10% on everything bought from SamsClub.com with no exclusions.
That presumably means gift card purchases will earn 10x too. In the past I'd have thought that there would be a hidden exclusion for gift card purchases, but seeing as Rakuten and TopCashback (and possibly other portals) are explicitly offering cashback on gift card purchases makes me think that Swagbucks will indeed pay out 10x on gift card purchases for however long this increased rate lasts.
If you've not maxed out your annual 5% allowance on $6,000 of spend on the Citi Dividend card, you'll also earn 5% cashback as online warehouse club purchases are including in this quarter's rotating category.