Update 10/19/21: This offer is still around for another week.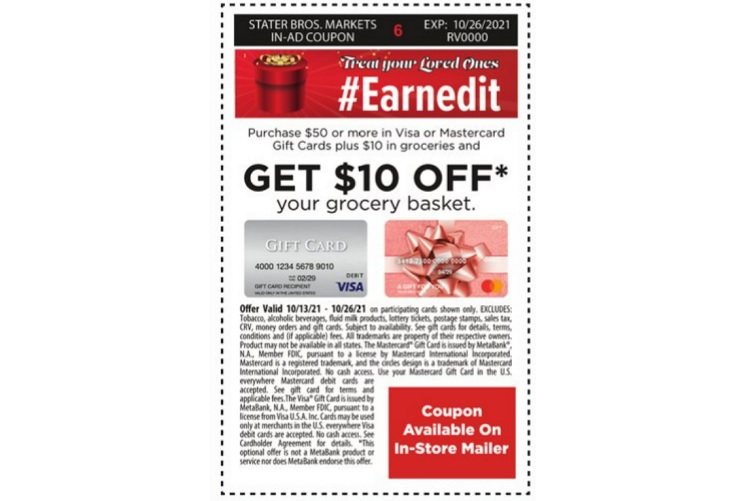 The Deal
Buy $50+ Visa or Mastercard gift cards + $10 groceries at Stater Bros & get $10 off.
Key Terms
Offer valid October 13-26, 2021.
Excludes tobacco, alcoholic beverages, fluid milk products, lottery tickets, postage stamps, sales tax, CRV, money orders and gift cards.
Tips & Ideas
The requirement that you have to spend $10 on groceries in the same transaction makes this a little bit of a pain to scale, but it could be worth the effort seeing as there's seemingly no limit on how many times you can do this deal and so can generate a lot of grocery store bonused spend while also making a small profit.
Note that this offer doesn't start until Wednesday October 13, but it'll be around for a couple of weeks. It looks like you'll need a paper coupon that'll be on the in-store mailer, so be sure to grab one (or several) of those.