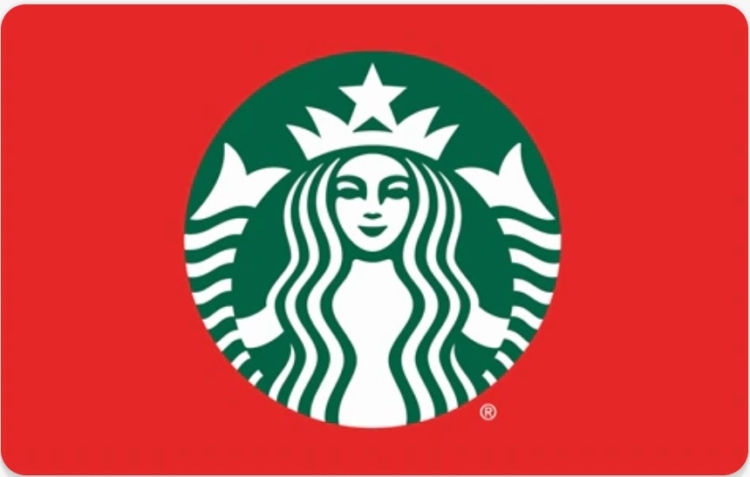 The Deal
Get 15% back at Starbucks with a targeted Amex Offer.
Key Terms
Expires May 19, 2021.
Valid in-store at stand-alone Starbucks locations, for paying as you go with the app, and for app or online reloads at Starbucks.com.
Valid at participating locations in US and US territories only.
Excludes Starbucks within the following locations: i) retail stores, department stores, supermarkets, malls, outlet malls, ii) hotels, resorts, casinos, convention centers, cruise ships, theme parks, iii) airport terminals, train/bus stations, highway rest-stops, iv) hospitals, military bases, office buildings, and university/college campuses.
Excludes delivery orders, Teavana Brand, Princi Bakery, e-gift card purchases, and all gift cards purchased online.
Offer is non-transferable.
Limit of $5 in total statement credits per Card Member.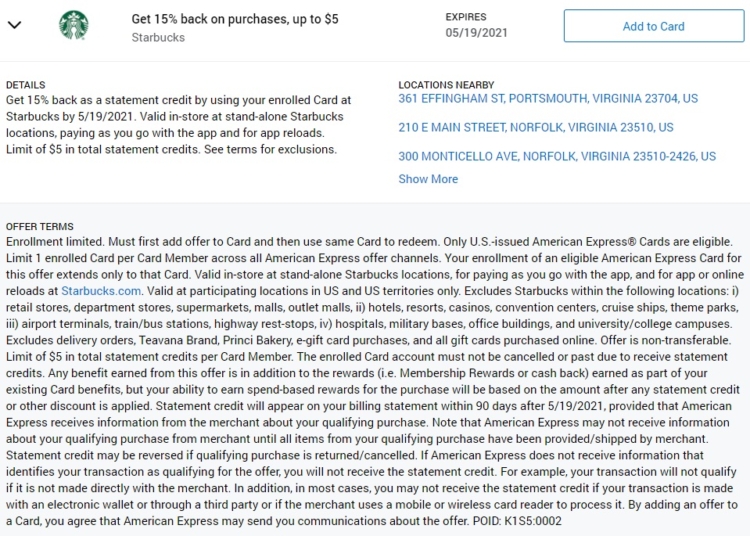 Tips & Ideas
eGift card purchases are excluded, but you can buy a gift card in-store if you're looking to resell it; if you're wanting to use this deal for personal use, you can just reload in the app.
With a limit of $5 back, you'll max this out when spending $33.33.