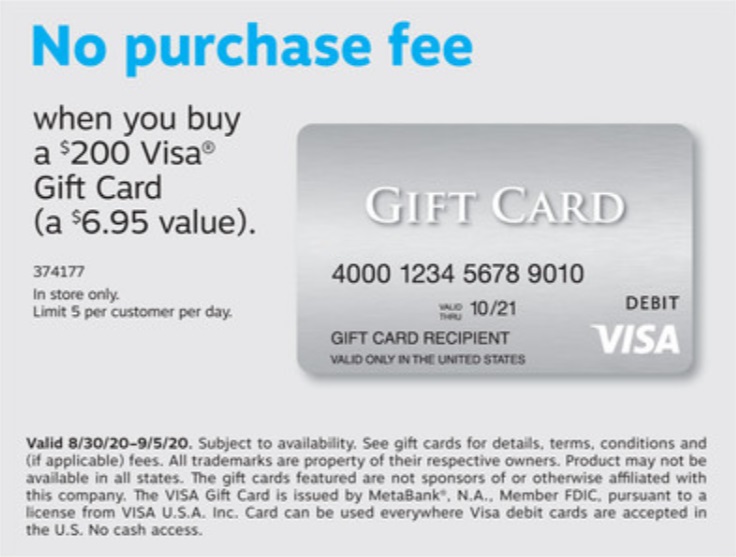 The Deal
Buy $200 Visa gift cards with no activation fee at Staples.
Key Terms
Offer valid August 30 to September 5, 2020.
Limit 5 per customer per day.
Tips & Ideas
Woo-hoo! Staples has repented of their temporary ways where they only offered $5 off the activation fee and are reverting back to charging no activation fee at all. They're also continuing to place a limit of 5 per day on the deal which is great if you can actually find some in stock at your local Staples.