Update 10/25/20: This deal goes live today.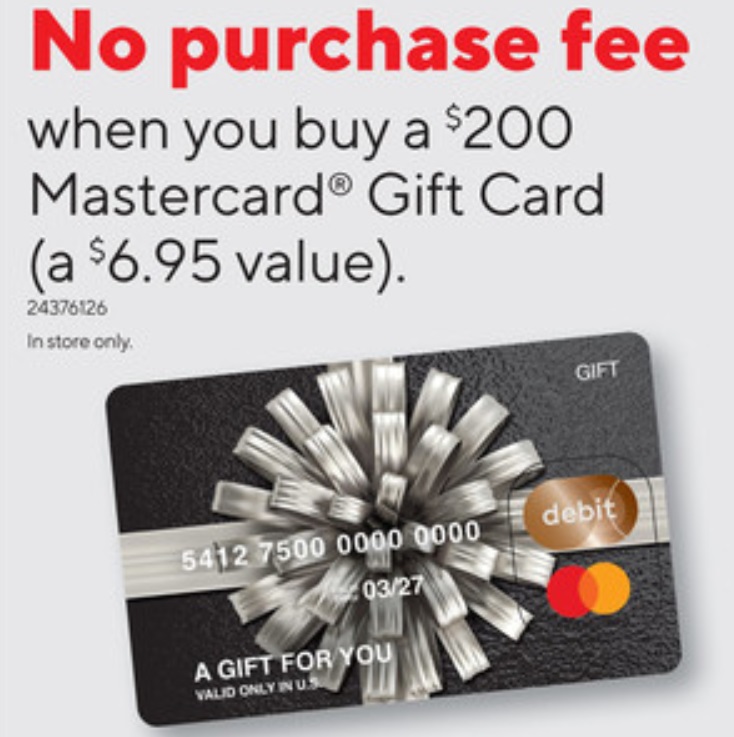 The Deal
Buy $200 Mastercard gift cards with no purchase fee at Staples.
Key Terms
Offer valid October 25-31, 2020.
In-store only.
Tips & Ideas
Staples has been running a similar deal on Visa gift cards for the last two weeks, so it's great that they're continuing next week with Mastercard gift cards.
In the past, Staples had a limit of 1 for these types of deals which, in my experience, stores enforced strictly (or certainly the ones I visited around the country did anyway). More recently, their Visa gift card deals have had a limit of 5 which has been great as it's meant every purchase has gotten us a free night at a category 1 Hyatt by paying with my Ink Plus card.
Staples hasn't listed any kind of limit with this new Mastercard deal, so in theory you can buy as many as you like in one transaction. However, you might have cashiers or store managers setting arbitrary limits, so it might be best not to walk up to the checkout with the entire rack's worth of $200 Mastercard gift cards in your arms.
Some people shy away from Mastercard gift card deals due to various issues with Mastercards in the past. That's completely understandable, but I don't remember hearing of any issues in the last 6 months or more, so hopefully Mastercard has their crap together now.