Update 10/28/22: This deal truly is as good as I'd hoped it might be. A reader has reached out to confirm that they bought a $500 Visa gift card and had 5x $10 coupons loaded to their Shop 'N Save account. That's nuts, so go wild for as long as it lasts. Note that your household might need more than one account though.
Update 10/27/22: This Visa and Mastercard gift card deal at Shop 'N Save is around for at least one more week.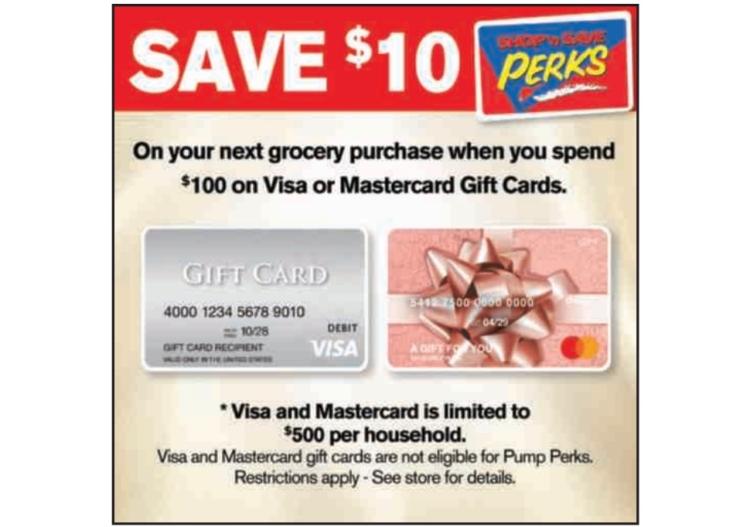 The Deal
Buy $100 Visa or Mastercard gift card at Shop 'N Save & get $10 off your next purchase.
Key Terms
Expiry date unknown (possibly November 2, 2022).
Limit $500 per household.
Visa & Mastercard gift cards are not eligible for Pump Perks.
Tips & Ideas
This is a good offer as it's instantly profitable seeing as the $10 coupon you'll receive more than offsets the $5.95 purchase fee.
The terms listed in the ad are potentially interesting. The description of the offer is that you'll get $10 off your next purchase when buying $100 worth of Visa or Mastercard gift cards, but there's a limit of $500 per household. The way that's phrased makes it seem like if you buy a $500 gift card, you might get $50 off your next purchase. I doubt that's the case, but if it is then that's a phenomenal deal. Let us know in the comments below what the outcome is if you test this out.