Update 11/26/21: This offer goes live today. There's no digital coupon, so seeing as it's a points offer you presumably just need to scan your shopper's card.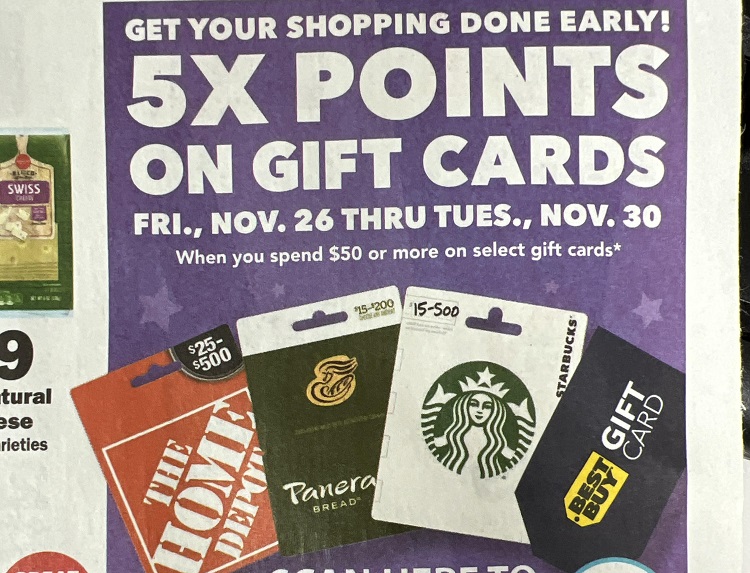 The Deal
Earn 5x points when buying $50+ third party gift cards at Schnucks.
Key Terms
Offer valid November 26-30, 2021.
Excludes financial service, wireless & Schnucks gift cards.
Limit 4 cards.
Tips & Ideas
Every 1,000 Schnucks Rewards points you earn can be redeemed for $2 off groceries. Buying a $500 gift card will therefore earn you 25,000 points which are worth $50, or 10% back. That's a fantastic offer seeing as this is valid on all third party gift card brands including high value ones like Best Buy, Amazon, Home Depot, Apple, eBay, etc.
I think you might have to clip a digital coupon to earn the 5x. If that is indeed the case, it won't be available to clip until the deal goes live on Black Friday; I'll republish this post on the 26th once it's live.
h/t Brandon