Update 11/25/22: This Black Friday gift card deal goes live at Schnucks today.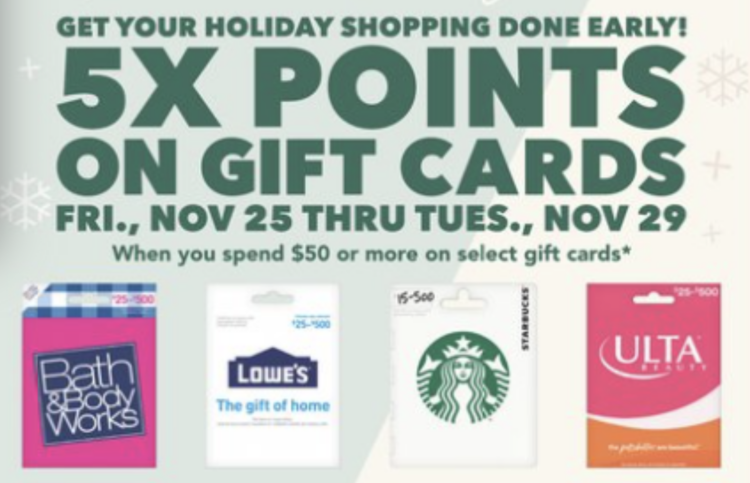 The Deal
Earn 5x points at Schnucks when spending $50+ on any third party gift cards.
Key Terms
Offer valid November 25-29, 2022.
Limit 4 cards.
Excludes financial service, wireless & Schnucks gift cards.
Excludes Visa and Mastercard gift cards, prepaid wireless, phone cards, and reloadable prepaid products.
Tips & Ideas
These annual gift card deals from Schnucks giving 5x points are always great because they're valid on all third party gift cards and 5x points is worth 10% back. That can therefore make this deal nicely profitable for high value brands like Amazon, Best Buy, etc.