Update 1/24/21: The rates Rakuten offered in their Gift Card Shop dropped a little after the holidays, but they've boosted them again, seemingly ahead of Valentine's Day in a few weeks.
There's still not much there particularly interesting from a reselling perspective, but some of the rates are pretty good for personal use considering the cards are issued immediately.
One other factor in this which potentially makes it even better value is if your Rakuten account is set up to earn Membership Rewards. When buying gift cards from the Rakuten Gift Card Shop, you earn cashback rather than getting an instant discount. Normally it's better getting an instant discount on gift cards so that you don't have reach a certain threshold to withdraw cashback you've earned, but in this instance I'd rather earn cashback as that'll be redeemed as Membership Rewards if your account is set up that way with Rakuten.
Update 11/26/20: Rakuten seems to have added a couple of percent to the rate offered on many (or most) of the gift card brands. For example, both Petco and PetSmart had been increased to 8% recently and they're now at 10%.
I suspect these rates will last through Cyber Monday, but probably best to buy sooner than that if you're interested for personal use just in case the rates drop before then.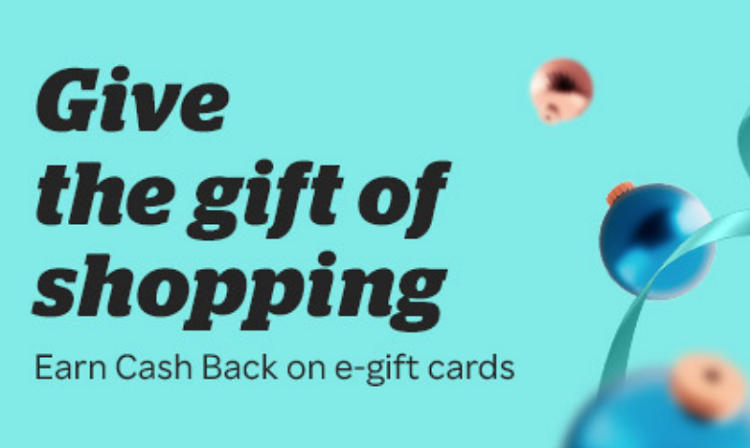 A month ago, Rakuten started selling first-hand gift cards, offering cashback as an incentive to buy from them. In theory that sounded good, but in reality it wasn't because they only offered 1%-2% cashback for every single brand with the exception of 1-800-Flowers (which was only at 3%).
I've been keeping an eye on the rates and there's finally some interesting news on this front. Rakuten has increased the cashback rates for many gift card brands which makes it worth a second look.
Some brands are still stuck at the 1%-2% rate (Lowe's, DoorDash, Kohl's, etc.), but they're now offering up to 11% on a wide variety of gift card brands.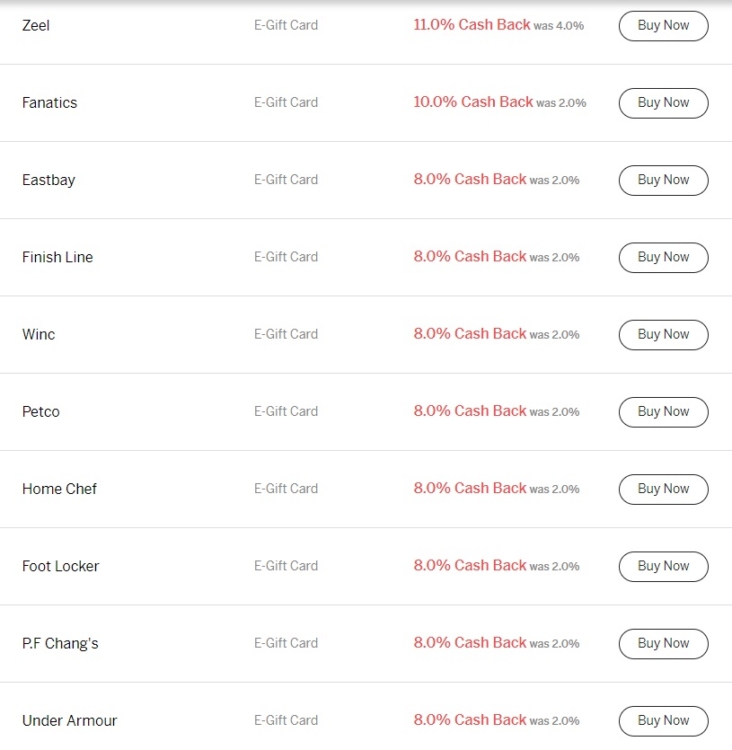 There's nothing that stands out from a gift card reselling perspective, but there are some fairly good rates to be had for personal use such as 8% for Petco, PetSmart and Finish Line.
If you're buying for personal use, you could probably still get some better discounts on some of these brands by buying discounted cards on Raise, but it's nice to have an additional option for first-hand cards. Hopefully these increased rates are here to stay rather than being temporarily increased for a one or two day promotion. If so, we might see bonus rates on other brands in the future to hopefully compete with other opportunities like Ibotta's gift card deals.