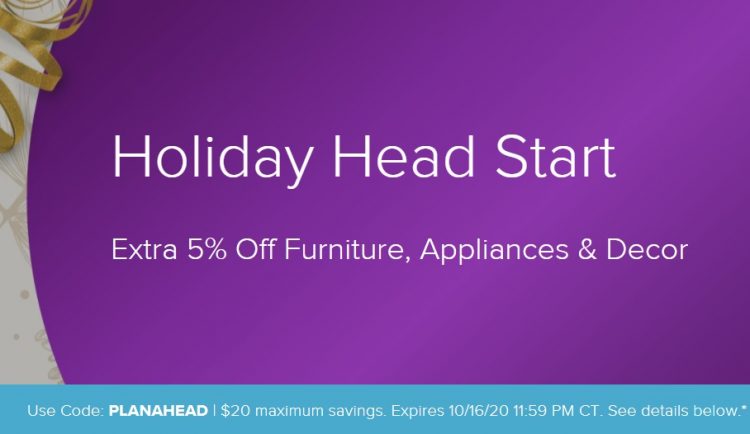 The Deal
Save 5% on select furniture, appliances & decor gift cards listed on Raise when using promo code PLANAHEAD.
Direct link to offer (our affiliate link).
Key Terms
Expires October 16, 2020 at 11:59pm CST.
Maximum savings of $20.
Limit 1 use per household.
Not valid on cash back gift cards.
Tips & Ideas
These categories include gift card brands such as Lowe's, Cabela's, Bed bath & Beyond, Overstock, Bass Pro Shops, Bath & Body Works and more.
Click through from a shopping portal if you've not maxed out your lifetime limits. Here are the current rates.