Update 10/1/23: These new 5% spending categories go live today.
~
There are several credit cards that offer 5% cashback in rotating categories each quarter. All of them can now be activated for Q4 2023 (October 1 to December 31), so here are their links and how to maximize them for gift card purchases in case you wouldn't meet their respective spending limits through organic spend.
Cards, Categories, Limits & Activation Links
Chase Freedom / Freedom Flex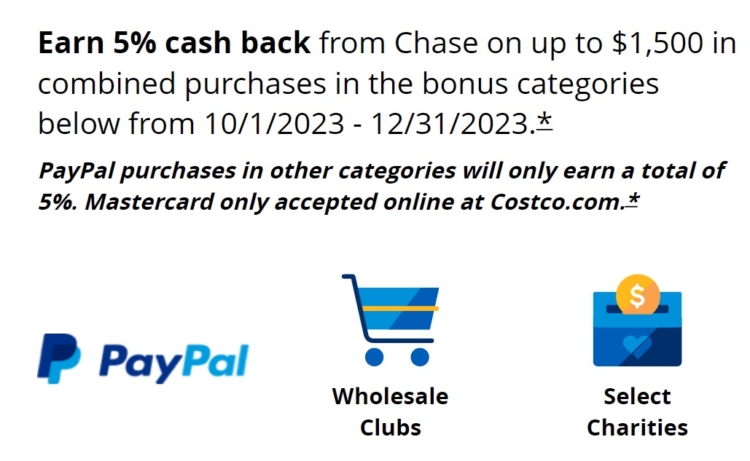 This should be pretty easy to max out. PayPal is accepted at lots of retailers that sell gift cards (including PayPal Digital Gifts), while wholesale clubs like Costco, BJ's Wholesale Club and Sam's Club will all be running lots of gift card deals during Q4.
Discover It

Both Amazon and Target will be running a ton of gift card deals from October to December.
Citi Dividend

Not much to say here – most grocery stores have a gift card rack with third party gift cards as well as Visa and Mastercard gift cards, so this is an awesome way to spend up to $6,000 if you've not already maxed out your 5% spending in past categories.
US Bank Cash+

The US Bank Cash+ categories don't rotate each quarter, although you do get to change/maintain your selection of two categories. It's a shame that grocery stores, drugstores, etc. aren't eligible categories, but there are a few gift card options.
The electronics stores category presumably includes Best Buy. That means you can buy gift cards for Best Buy, Amazon and many other third party brands, plus Best Buy sometimes offers discounted gift card deals. Some department stores and clothing stores also have third party gift card racks.