There are several credit cards that offer 5% cashback in rotating categories each quarter. All of them can now be activated for Q2 2023 (April 1 to June 30), so here are their links and how to maximize them for gift card purchases in case you wouldn't meet their respective spending limits through organic spend.
Cards, Categories, Limits & Activation Links
Chase Freedom / Freedom Flex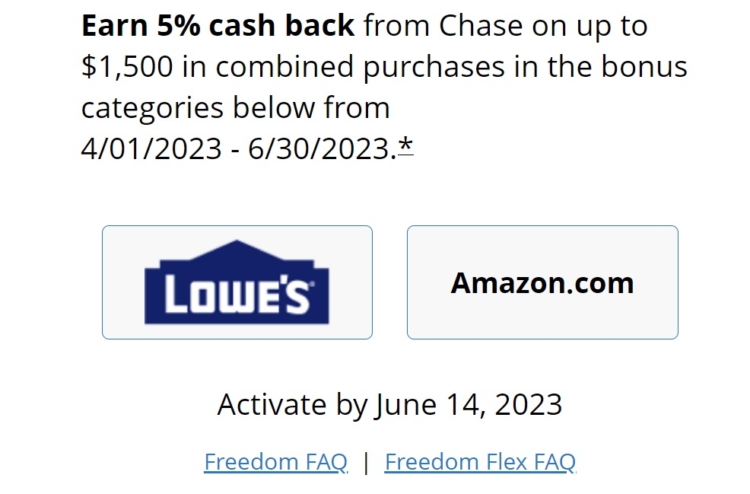 It should be easy to max out the $1,500 spend limit in Q2 because both Lowe's and Amazon sell a wide range of third party gift cards, as well as Visa and Mastercard gift cards. Lowe's used to run gift card deals quite frequently and Amazon does the same sometimes, so those will be a possibly profitable way to simultaneously max out the spend on your Freedom/Freedom Flex cards.
Note that Whole Foods stores are also eligible for earning 5%, so that's somewhere else you can buy gift cards.
Discover It

This will be a little harder to max out for some people depending on if you have memberships to wholesale clubs. If you do, Costco, Sam's Club and BJ's Wholesale Club all run gift card deals sometimes on top of the decent discounts they already offer on a wide range of third party gift cards.
Citi Dividend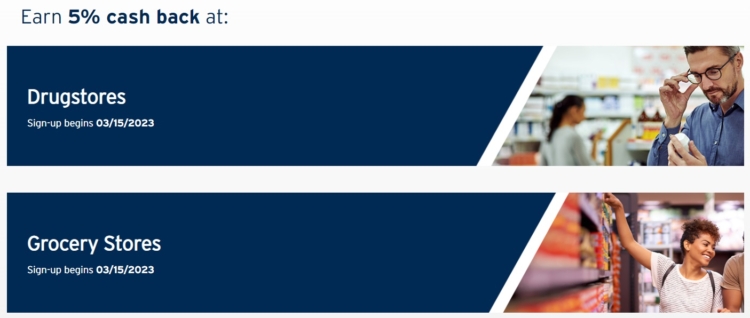 Q2 will probably be the easiest way to max out your $6,000 spend limit for the year seeing as you can buy gift cards at grocery stores and drugstores.
US Bank Cash+

The US Bank Cash+ categories don't rotate each quarter, although you do get to change/maintain your selection of two categories. It's a shame that grocery stores, drugstores, etc. aren't eligible categories, but there are a few gift card options.
The electronics stores category presumably includes Best Buy. That means you can buy gift cards for Best Buy, Amazon and many other third party brands, plus Best Buy sometimes offers discounted gift card deals. Some department stores and clothing stores also have third party gift card racks.