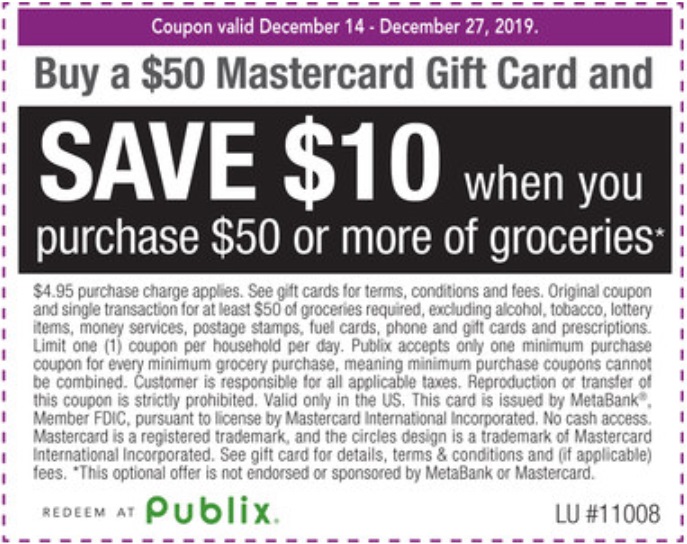 The Deal
Buy a $50 Mastercard gift card and save $10 when you buy $50+ of groceries.
Key Terms
Expires December 27, 2019.
$4.95 purchase charge applies.
Original coupon and single transaction for at least $50 of groceries required, excluding alcohol, tobacco, lottery items, money services, postage stamps, fuel cards, phone and gift cards, and prescriptions.
Limit one (1) coupon per household per day.
Publix accepts only one minimum purchase coupon for every minimum grocery purchase, meaning minimum purchase coupons cannot be combined.
Tips & Ideas
With an activation fee of $4.95, you'll make a $5.05 profit when doing this deal which is easy to do if you do your grocery shopping at Publix anyway.