Update 8/3/22: If you took out a free Prime trial last month to take advantage of the Prime Day deals, your free trial will end soon, so remember to cancel it if you didn't want to maintain the membership.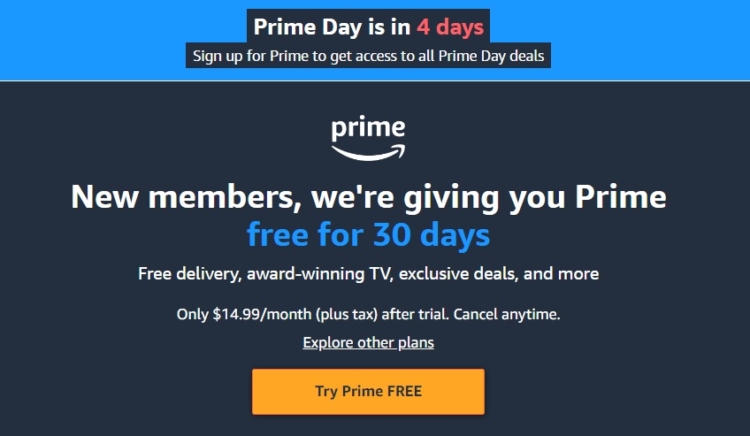 Amazon Prime Day is making a return on July 12-13 (Tuesday & Wednesday). This likely means that there'll be a wide range of gift card deals coming up this week, but there's a catch compared to normal gift card deals on Amazon – you'll need to have an Amazon Prime subscription in order to take advantage of them.
The good thing is that you don't have to spend $139 on an annual subscription in order to get access to deals for only a couple of days. Instead, you can take out a free Prime trial for 30 days here (our affiliate link). That'll give you access to all of these deals at no cost to you, then you can cancel in early August before your first month/annual payment is due.
If you anticipate keeping Prime for an entire year, click through from a shopping portal that offers cashback on Prime subscriptions. For example, TopCashback offers a $15 Amazon gift card when paying for an annual subscription.