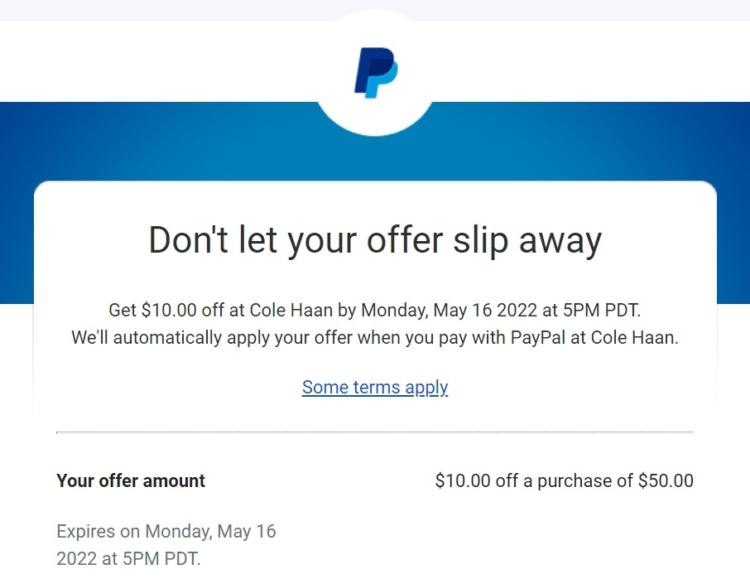 The Deal
Spend $50 at Cole Haan & get $10 off when paying with PayPal.
Key Terms
Expires May 16, 2022 at 5pm PDT.
Tips & Ideas
This is a targeted offer. If you have it on your account, you can buy a $50 physical Cole Haan gift card and pay with PayPal to get the $10 instant discount; buying an eGift card won't work as payment is processed by a third party.
There's are separate Cole Haan Amex Offers and Chase Offers, but I don't think it'll stack with this offer because I don't think the Amex Offer will get triggered when paying with PayPal; I could be wrong on that though, so let us know in the comments below if it would stack.
h/t EW