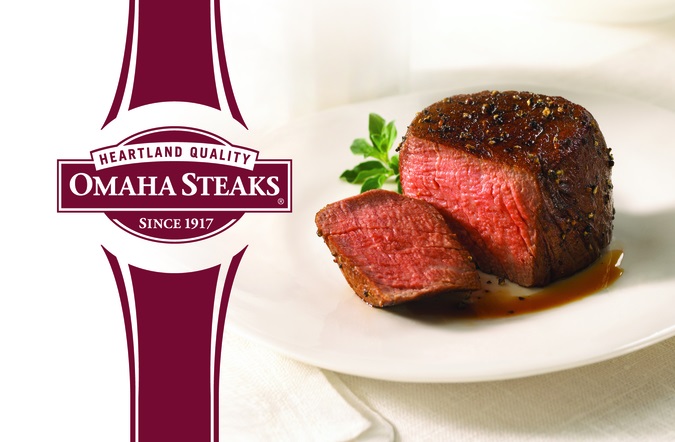 The Deal
Get 10% back at Omaha Steaks with a targeted Chase Offer/BankAmeriDeal.
Key Terms
Expires August 28, 2022.
Maximum $24 back.
Payment must be made directly with the merchant.
Offer not valid on third-party delivery services.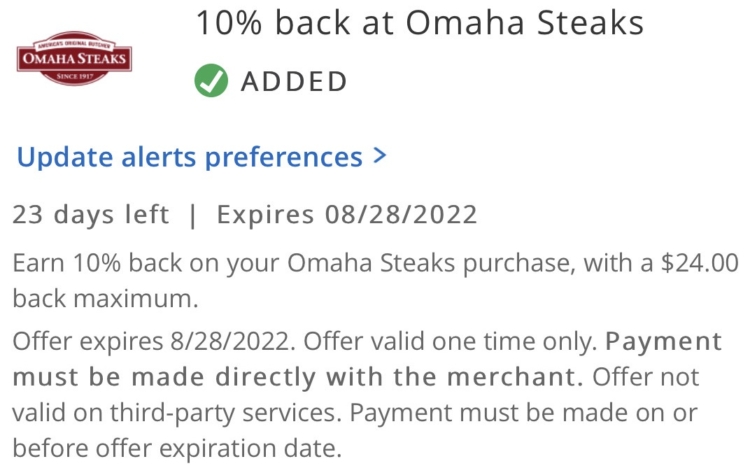 8
Tips & Ideas
In the past there was both a 10% and 15% version of this offer, so there might be a 15% version floating around out there. Some past offers were good on up to $200 of spend whereas this latest version is good on up to $240 of spend. You can buy gift cards online or in-store to lock in the discounts.
If buying in-store, make sure your payment card is enrolled in one of the RCLON-backed card-linked programs. Although gift card purchases are excluded, it'll still hopefully pay out anyway. You can only take advantage of one of these, but here are some of your options:
h/t EW
Past Omaha Steaks Chase Offer Expiry Dates
December 31, 2021 (limit $240 spend)
May 15, 2021 (limit $200 spend)
April 25 2021 (limit $200 spend)