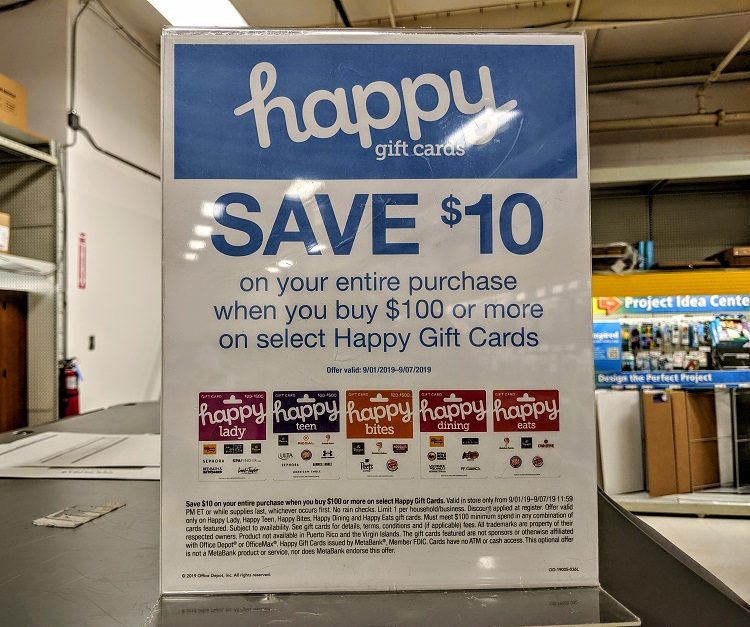 The Deal
Save $10 off your entire purchase when you buy $100 or more of the following Happy gift cards at Office Depot:

Happy Lady
Happy Teen
Happy Bites
Happy Dining
Happy Eats
Key Terms
Expires September 7, 2019.
Limit 1 per household/business.
Tips & Ideas
Happy Lady gift cards are the best option here as they can be used to buy third party gift cards at Bed Bath & Beyond, as well as Visa and Mastercard gift cards.
Note that it's only those five Happy brands that are valid – Happy Guy gift cards and some of the other brands are excluded.