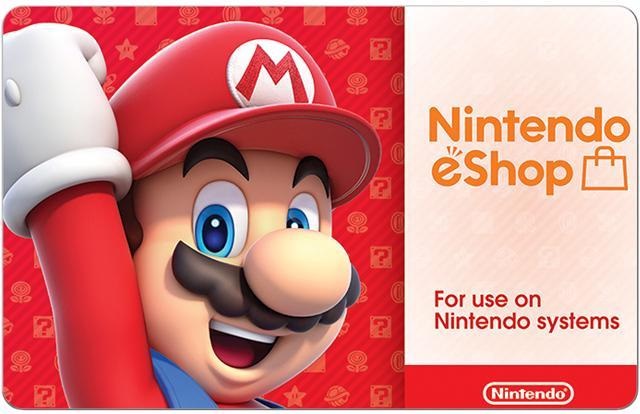 The Deal
Buy $35 Nintendo eShop gift cards for $31.50 when using promo code SSBNA223.
Key Terms
Expires January 12, 2022.
Limit 3.
Tips & Ideas
Newegg somewhat frequently sells these $35 denominations for $32, so this is an even better deal than normal seeing as it's a 10% discount rather than an 8.6% discount. Having said that, Nintendo eShop gift cards are available for 10% off from Costco and Sam's Club every day of the week.
Past Deals
November 26, 2021 with promo code SSAY2624
November 23-25, 2021 with promo code HAPPYBKSALE
November 19, 2021 with promo code SSAYA922
November 6, 2021 with promo code SSAYZ623
October 23, 2021 with promo code SS2AAZ2322
October 9, 2021 with promo code SS2AAZZ923
September 21, 2021 with promo code SS2AZ92A26
September 7, 2021 with promo code 93XRW95
August 27-29, 2021 with promo code EMC2AZ82723
July 20, 2021 with promo code 93XRM45
July 8-9, 2021 with promo code EMCEYEA29
June 10-11, 2021 with promo code EMCEXHE25